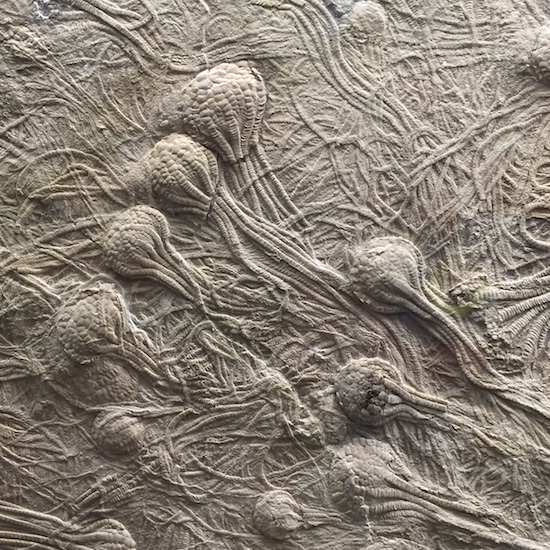 Dr. Nina Baghai-Riding was one of 20 participants selected nationally to attend the Earth Educators Rendezvous (EER) that met from July 18-22, at the University of Wisconsin, Madison, Wisconsin.
She received a travel stipend by applying through a Geo-Needs Project funded by an NSF in early March 2016.
Baghai-Riding was selected because she advises undergraduate DSU Environmental Science majors, teaches two regularly scheduled geology courses that many minority students complete as part of their environmental science/biology degree requirement, incorporates geological concepts into other environmental science classes. In addition, Delta State University serves many minority students that major in the sciences.
As part of the stipend requirement, Baghai-Riding was expected to complete an action plan on her Physical Geology for Life Sciences course. As part of the action plan, she provided strategies and methods that will ensure success for all students, plans for outreach to recruit students to the course, and curriculum plans. In addition, the action plan included plans for evaluation and assessment. Her action plan received favorable comments and will be published by the end of the fall 2016 semester.
Overall, more than 310 attended the Earth Educators Rendezvous, and Baghai-Riding attended numerous workshops throughout the week. One titled Designing Effective Assignments and Activities focused on new ways of teaching including gallery walks, jigsaw, and concept mapping. Other workshops emphasized the components of writing a successful NSF grant proposal, teaching demonstrations of various geological and environmental science concepts, incorporating thinking about the Earth across disciplines, and broadening participation in the geosciences workforce.
Handouts and Power Points of all the various workshops and activities are free to download and can be found under the program header of the Earth Educators Rendezvous website: http://serc.carleton.edu/earth_rendezvous/2016/program/index.html.
Baghai-Riding said she intends to utilize many of the concepts she learned this coming academic year.
"The Rendezvous was exceptionally well done," she added.
Contact Dr. Nina Baghai-Riding (nbaghai@deltastate.edu) for more information about the environmental science program at Delta State University.