Join the Green and White Nation for the 5th annual Go Green Weekend at Delta State during the spring 2018. Celebrate the season with live entertainment, tailgating, a jambalaya cook-off, athletic games, activities for the family and more! Come out to support the Statesmen and Okra for a weekend of food, fun and sports.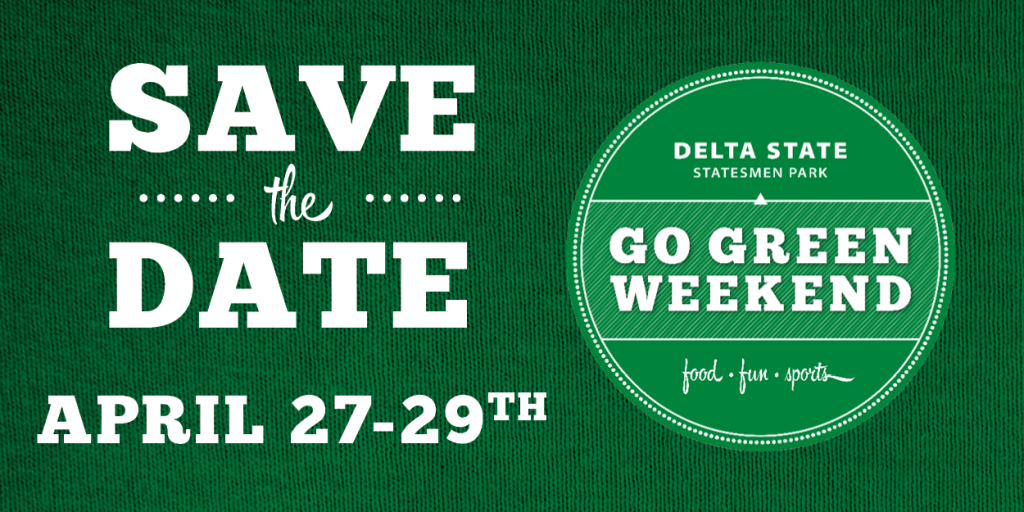 Freshmen and Transfer Future Statesmen are invited to attend Spring Preview Day on Friday, April 27 during Go Green Weekend in the spring 2018. Event registration will be open soon!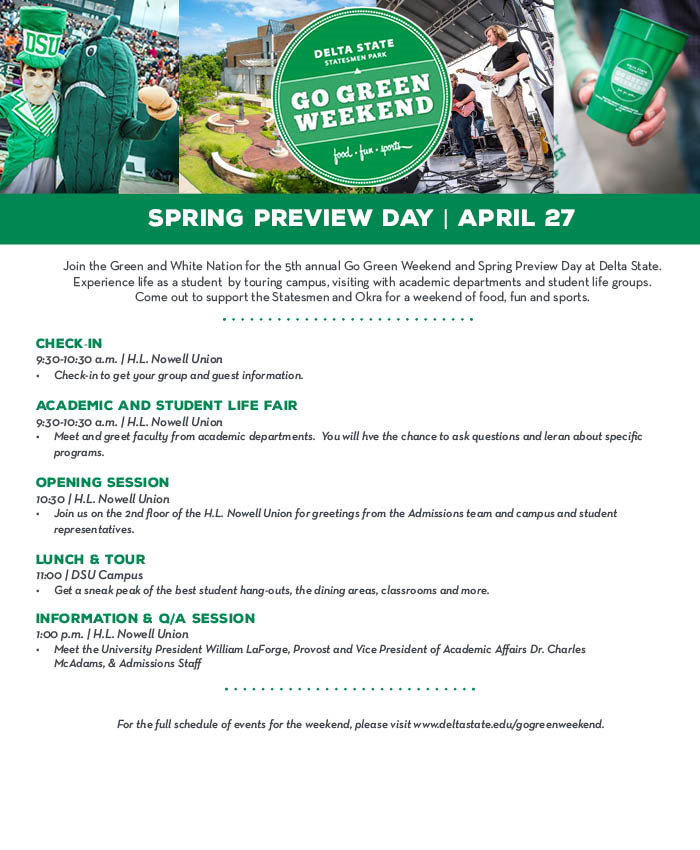 College of Business | February 12, 2018 (tentative)
School of Nursing | February 19, 2018
College of Education and Human Sciences | February 23, 208 (tentative)
College of Arts & Sciences | February 26, 2016
These events are for early admitted students. Registration and additional details will be available soon.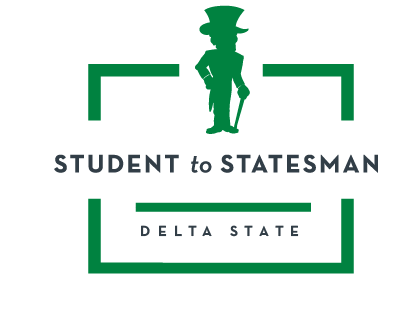 Join us on the next stop of the Student to Statesman tour!
University President William LaForge steps inside the high schools to meet and speak with students about the higher education opportunities and experience.
TOUR SCHEDULE
September 12 | Center Hill High School
September 19 | Pillow Academy
September 19 | North Sunflower Academy
September 20 | Cleveland Central High School
September 21 | Lake Cormorant High School
September 22 | DeSoto Central High School
September 22 | Lewisburg High School
September 28 | Canton Academy
September 28 | Germantown High School
October 12 | Hernando High School
October 12 | Olive Branch High School
October 18 | Brandon High School
October 31 | Grenada High School
October 31 | Water Valley High School
November 30 | St. Joe's High School
November 30 | Washington School
December 4 | St. Andrew's Episcopal School
December 7 | Madison Ridgeland Academy