Join the Wiley Planetarium Oct. 30 at 7 p.m. for its annual Halloween show.
Come see "Violent Universe" and learn about different ways the universe could destroy life on this frail planet — comets, asteroids and meteors hurtling through space, stars collapsing under their own gravity, infernos of nuclear energy releasing their deadly radiation across the universe.
Witness the raw power of the cosmos in this thrilling show that gives you a front-row seat to watch as worlds collide. Narrated by Sir Patrick Stewart of "Star Trek: The Next Generation" and the X-Men films.
For more information visit www.deltastate.edu/planetarium.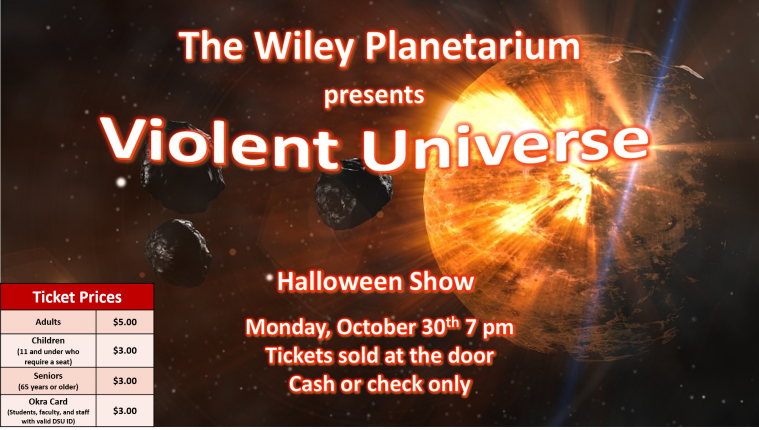 SaveSave
SaveSave