Three piano students from Delta State University earned top honors at the Collegiate Competition of the Mississippi Music Teachers Association at Jones Junior College in Ellisville, Mississippi on March 2.
Young-Hye Min, a sophomore from Ulsan, South Korea, received first place. Semi Dong, a sophomore from Seoul, South Korea, placed second. Yeim Kim, a freshman also from Seoul, South Korea, earned honorable mention in the Freshman/Sophomore Solo Piano Division.
Dong is a student of Dr. Karen Fosheim, and Min and Kim are students of Dr. Jung-Won Shin.
All three pianists are working toward a bachelor of music in piano performance at Delta State.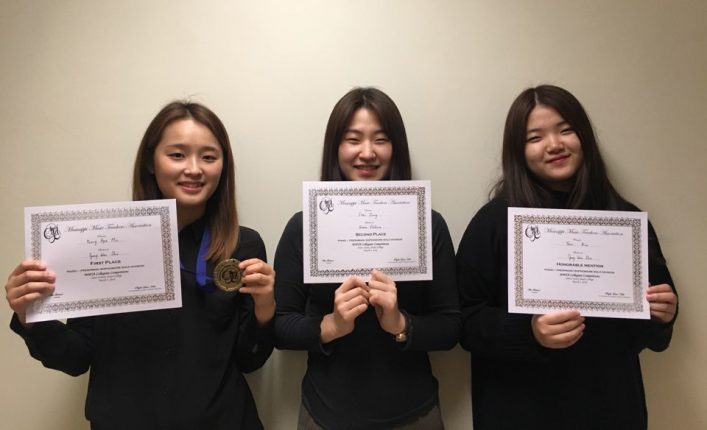 Left to right: Young-Hye Min, Semi Dong and Yeim Kim