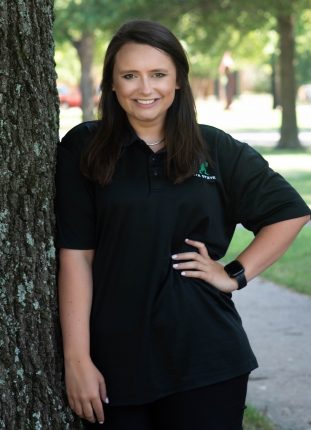 Name: Carley Brock
Job Title, department: Admissions Clerk, Office of Admissions
Employee of the month for what month/year: October 2020
DSU degrees: Bachelor of Business Administration; Currently working on Masters in Business Administration (MBA)
What does this award mean to you?
This award means so much because I enjoy being a part of a team who works together and a team who encourages me to do the best of my ability. It makes me want to work even harder. Thank you to all of my co-workers! GO GREEN!!
What do you like best about your job? 
What I love best about my job is working alongside such amazing people who encourage me and who challenge me every day.
What do you like best about Delta State? 
What I like about Delta State is the spirit of the community—staff, faculty, and students. You do not mess with the Okra!