Name: Paula Fuqua Thompson
Job title and department: Director of advancement services, University Advancement and External Relations
Employee of the month for: July 2020
DSU degrees: B.S. '88, M.Ed. '00
What does this award mean to you? That my coworkers value my services even if we don't see each other every day. The current situation we are all in can leave employees feeling out of touch with each other. The wonderful feeling this award brings reminds me to show my appreciation of others more often.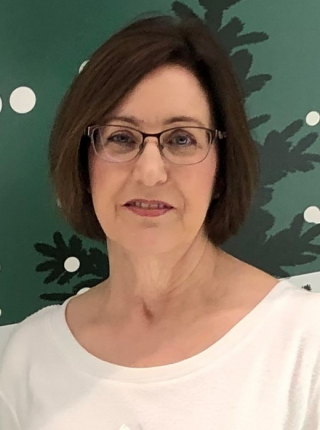 What do you like best about your job? As a person with a "helpdesk" personality, I find satisfaction in supporting others with my technology background and knowledge. In my younger years, I used to say that I could have been a perpetual student, and this position certainly gives me the opportunity to continue learning on a daily basis.
What do you like best about Delta State? DSU has always meant family and friends to me. Coming back to DSU in March 2019 was like coming home. DSU has supported me from the time I received the MP&L scholarship to attend DSU in 1970, through returning to finish my education after having children, then hiring me when I obtained my first degree. I am most grateful for being welcomed back last year for a new career late in my working years.
What do you like best about living in the Mississippi Delta? Everything! I have lived in the Delta my entire life so I don't know a different way of life. However, the main thing I appreciate in these difficult times is the fact that almost everyone is still polite and friendly.
Something most people don't know about you? There are not a lot of people still at DSU who would remember that I was coordinator of academic computing from 1988 to 1997. I maintained student computer labs in Jobe, Kethley and the Union (that don't exist anymore) under the CIS Department as well as taught Saturday computer software workshops offered to the community.
Something not asked you want to answer? I have been married to Mike Thompson Jr., of Gunnison, for 48 years. We have two children: Mike Thompson III of Leander, TX, and Dawn Thompson of Brandon, MS, a 2000 DSU graduate. We also have two grandsons: Liam Thompson and Marcus Thompson of Leander, TX. When I gave them each a bookmark with DSU on it and told them that Mimi and Aunt Dawn graduated from here, Marcus said he wants to go to DSU, too.