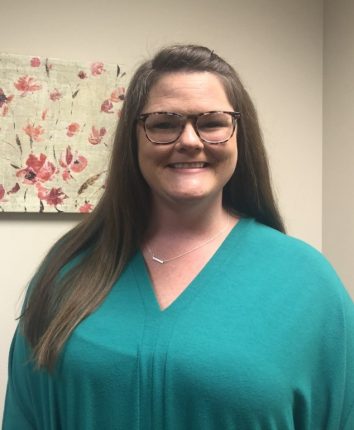 Name: Grace Ballard
Job title and department: Accounts Payable Analyst/ Procurement
Employee of the month for what month/year: March 2021
DSU degrees & majors: Bachelor's Degree/Family & Consumer Sciences- Child Development
What does this award mean to you? This award means that my hard work is being noticed.  I take a lot of pride in my job and try to engage in all aspects to fully understand the profession.
What do you like best about your job? I really enjoy coming into the office every morning and knowing I'm here with my family.  My boss is pretty great and has made learning how Procurement works an easy feat.  When you have good people around you, the working atmosphere is so much better!
What do you like best about living in the Mississippi Delta? I was born and raised here in Cleveland so it's a love/hate relationship for sure.  This place will always be home, but I hate mosquitos!!  My most favorite thing about living in the Delta is the view of beautiful sunsets that we get to see. The natural beauty of this area is something to behold!