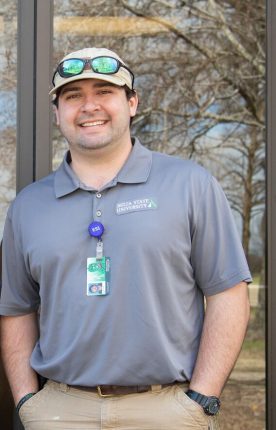 Name: Hunter Kovac
Job Title, Department: Plumbing Supervisor/Master Meter Operator, Facilities Management
Employee of the month for what month/year: February 2021
What does this award mean to you? This award means so much more than a simple recognition to me. Being nominated and voted on by my peers is the best part. I was honored to even be considered.
What do you like best about your job? I have been in plumbing since I started working in high school. Being able to be the Plumbing Supervisor for DSU is definitely an accomplishment in my career. I am from Cleveland, so being able to represent my home at the university is very special to me.
What do you like best about Delta State? I like working in my hometown as well as the people I work with. We have a very good team over at Facilities, and I think that surrounding yourself with a good team is crucial for success.