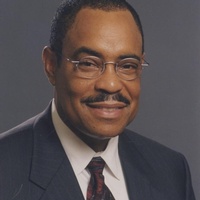 The Delta State University flag will be lowered today in memory of Dr. William Ross Story who passed away on Aug. 27, 2017.
A native of Cleveland, he graduated from East Side High School in 1965 and earned an undergraduate degree in agricultural education from Alcorn State University four years later.
Story earned a master of education in guidance counseling in 1971 and an educational specialist degree in guidance counseling in 1974, both from Delta State. After beginning his educational career as a public school teacher and counselor in Leland and Shelby, he joined the Delta State faculty in 1977, serving in various posts while earning a doctor of education in counselor education from Mississippi State University in 1981. He was later appointed Dean of Continuing Education and retired in 2002 as Dean of Counseling and Developmental Studies.
During his career at Delta State, Story served as president of the Mississippi Counseling Association. He was selected Delta State's Outstanding Black Alumnus in 2000. He was a charter member of Omicron Psi Chapter of Alpha Phi Alpha at Delta State and a lifetime member of Alpha Phi Alpha. He was involved with the Mississippi Proprietary Colleges and Schools Board and avidly supported the United Way of Bolivar County.
Visitation is set for 2-6 p.m. on Friday (Sept. 1) at Saint Paul M.B. Church in Cleveland. Funeral services are set for 11 a.m. on Saturday (Sept. 2) at Saint Paul M.B. Church.