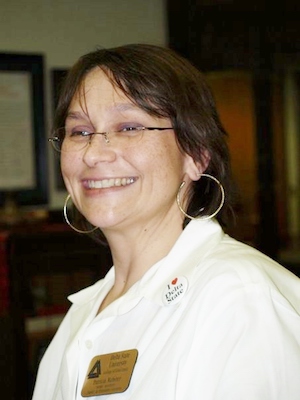 The Delta State University flag will fly at half-staff today in memory of Patricia Robyn Webster, 54, who died on Saturday, Oct. 21.
Patricia started working for Delta State in August 2005 as a senior secretary for the Division of Family and Consumer Sciences. In January 2015, she became the administrative assistant for the Delta Center for Culture and Learning. Prior to her work at Delta State, she was a dispatcher for the Washington County Sheriff's Department and was also a Department of Human Services Child Support Counselor.
A graduate of England High School in England, Arkansas, she earned her bachelor's degree in speech and theater arts from Central Arkansas University.
Visitation will be held Wednesday, Oct. 25 from noon to 1 p.m. at Cleveland Funeral Home in Cleveland. Funeral services will follow at 1 p.m. in the Cleveland Funeral Home chapel.  Burial will be at the New Cleveland Cemetery. 
Cleveland Funeral Home is in charge of arrangements. The online guest register may be viewed and signed at www.clevelandfuneralhome.net.
SaveSave