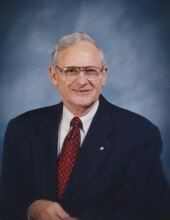 The Delta State University flag will be flown at half-staff today in memory of Dr. Roy Newton Moore, who died Sunday, Sept. 24 in Oxford.
Dr. Moore was a Captain in the United States Army. He graduated from Walnut Conservatory High School and went on to complete a Bachelor of Science, Bachelor of Arts and Master of Business Administration from the University of Southern Mississippi and a doctorate from the University of Alabama.
Moore served as dean of the College of Business at Delta State. He also served as chair of the Department of Management at the University of Southern Mississippi and as the Executive Director of the Association of Collegiate Business Schools and Programs in Overland Park, Kansas, where he retired.
The funeral service is set for Wednesday, Sept. 27 at 11:00 a.m. at St. Andrews United Methodist Church in Oxford. A graveside service will be held the day of service at 2:30 p.m. in the Coahoma County Memorial Gardens in Clarksdale. Visitation will be held at the church prior to the service beginning at 9:30 a.m. Waller Funeral Home is in charge of arrangements. 
Memorial contributions in Dr. Moore's memory may be made to St. Andrew's United Methodist Church Building Fund, P.O. Box 6, Oxford, MS 38655.