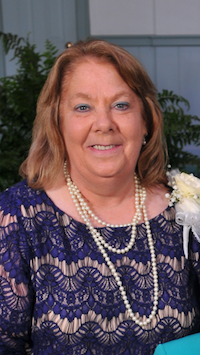 The Delta State University flag will fly at half-staff today in memory of Leigh Anne Williams Marquis who died on Nov. 18 in her home.
Leigh Anne is the daughter of Jimmy Ray and Mary Nell (Land) Williams of Cleveland. She was married to James Gary Marquis, Jr also of Cleveland. She was a 1980 Cleveland High School graduate and graduated from Delta State University with a Bachelor's of Science in Business Administration in 1984. Leigh Anne started work at the age of 18 with her father at the Delta State University bookstore. She then moved into the Delta State University post office where she obtained the title of postmaster. She retired after 26 years of service to Delta State and remained an avid follower of Delta State sports after her retirement. 
Visitation will be held today (Nov. 21) from 9 to 11 a.m. at Cleveland Funeral Home. Funeral services will follow at 11 a.m. in the Cleveland Funeral Home chapel. Burial will be at the New Cleveland Cemetery.
Memorials may be made to the Delta State University Athletic Department in care of the Development Office/DSUBox 3141/ Cleveland, MS 38733.
Cleveland Funeral Home is in charge of arrangements. The online guest register may be viewed and signed at www.clevelandfuneralhome.net.