The Delta State University flag will also fly at half-staff Monday, Dec. 20, through sunset Wednesday, Dec. 21, in memory of Betty DeLap, former Administrative Assistant to the President.
Betty DeLap, of Cleveland, MS passed away Dec. 16. She was 95.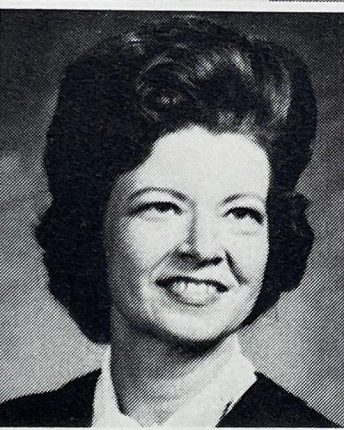 Betty DeLap was born on July 23, 1927, in Rosedale, Mississippi, to Ira Alldredge and Bess Alldredge. She started her career as an assistant to John McPherson Sr. at The Federal Land Bank. In 1960, she began a 33-year career at Delta State University as an Administrative Assistant to the President. She then opened The Linen Closet bed, bath, and gift shop with her daughter, Lynn. Betty loved playing bridge and served in several civic organizations in Cleveland. Her warm smile and personality made her perfect for all things that she achieved. She was a loving mother, and a second mother to many of her children's friends. Affectionately known by them as Aunt Betty says it all.
Betty is preceded in death by her parents, Ira and Bess Alldredge, her daughter, Lynn and numerous aunts and uncles.
Betty is survived by her son, Doug DeLap of Greenville, daughter in law, Joy, grandson, Steven, granddaughter, Lauren Woodrick, her husband, Banks, and a great grandson, Jack.
Visitation will be held from 12:00-1:00 p.m. Tuesday, Dec. 20, at First United Methodist Church in Cleveland with Celebration of Life services immediately following at 1:00 p.m. Interment will be at the New Cleveland Cemetery.
To view services and sign the online guest registry, please click HERE.