The Delta State University flag will fly at half-staff Tuesday, Dec. 20, through sunset Thursday, Dec. 22, in memory of Elsie Lynn Ervin, former Director of Housing and Residence Life and Director of Student Life.
Elsie Lynn Ervin, of Germantown, TN (formerly Cleveland, MS) passed away Dec. 16 from complications stemming from undergoing recent heart surgery. She was 73.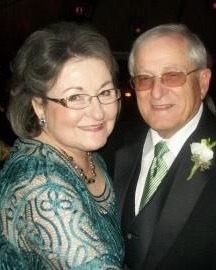 Elsie Lynn was born on October 24th, 1949, to John and Willye Sue Holder in Greenwood, MS. After graduating from Winona High School in 1967, Elsie Lynn went on to begin her studies in Elementary Education at Delta State University while also being elected President of Kappa Delta Sorority. It was during this time that Elsie Lynn married her high school sweetheart on September 1, 1969, Army Lieutenant Guy Hester, graduate of the United States Military Academy at West Point. After losing Guy in combat during the Vietnam War, Elsie Lynn returned to DSU to complete her education ultimately earning a Master's in Education.
In mid 1973, Elsie Lynn met her future husband, James "Jimmy" Ervin. After getting married on March 6, 1974, Elsie Lynn began her ten-year teaching career at Bayou Academy where she taught first grade.
In 1984, Elsie Lynn returned to her alma mater as Director of Housing and Residence Life, later adding sorority and fraternity responsibilities. After many years in that role, she moved to Director of Student Life where she ultimately retired on June 31, 2015.
In April 2021, Elsie Lynn moved to Germantown, TN to be closer to her family where she enjoyed attending all her grandkids sporting events.
Elsie Lynn is preceded in death by her parents, John and Willye Sue Holder and her husband Jimmy. She is survived by her son Jim (Diana) and their children Grayson (8), Hartley (6) and Hayden (6).
Visitation will be held from 12:00-1:30 p.m. Wednesday, Dec. 21, at Ray Funeral Home in Cleveland with Celebration of Life services immediately following from 1:30-2:30 p.m. Graveside services will be held from 2:30-3:00 p.m. at North Cleveland Cemetery, located on N Bayou Rd in Cleveland.
The family requests that in lieu of flowers donations be made to Covenant Presbyterian Church in Cleveland, Mississippi.
To view services and sign the online guest registry, please click HERE.