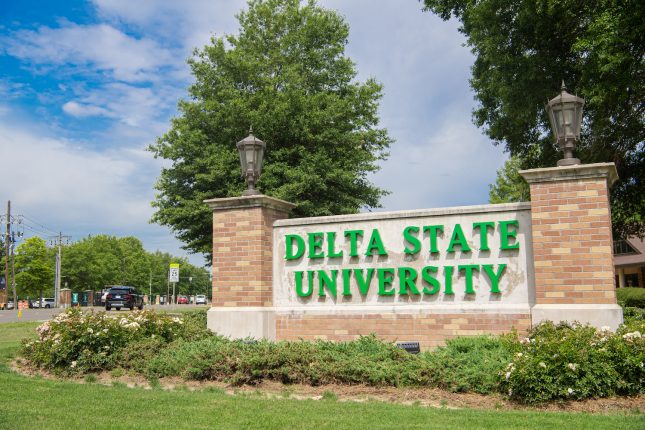 In response to the recent surge of COVID-19 cases as a result of the Omicron variant, Delta State University has temporarily closed some of its on-campus facilities to the general public.
Effective Jan. 7, 2022, the Young Mauldin Cafeteria, the Forest E. Wyatt Center and the Roberts-LaForge Library have been restricted for use by the community. The facilities will remain open for use by Delta State students and employees.
This updated protocol will remain in effect until further notice as part of ongoing measures to minimize risk and support the health and safety of the Delta State community. University administration will reassess this updated guideline on or before Feb. 4, 2022.
Delta State students, faculty and staff will maintain the option to enjoy dine-in or take-out meals in Young Mauldin Cafeteria. Masks are required at all on-campus dining locations, except while eating at the table when dining-in.
Forest E. Wyatt Center amenities now closed to the general public include the natatorium, basketball gym, racquetball courts, tennis courts and fitness center.
Delta State continues to enforce its COVID-19 protocols, including wearing a properly fitting face-covering indoors in all campus buildings.
For the latest Delta State COVID-19 protocol updates, visit www.deltastate.edu/covid19.