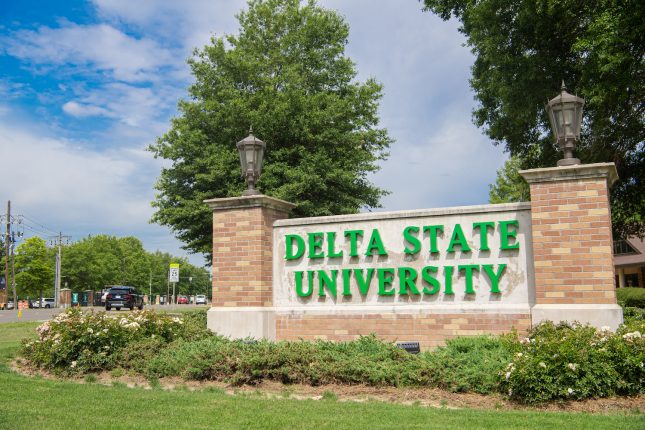 CLEVELAND, Miss.— Following a recent assessment by University administration and with guidance from IHL, the State Department of Health, and officials at other state universities, Delta State University has released updated COVID-19 response protocols.
Effective 5 p.m. Monday, Feb. 14, Delta State's mandatory mask policy for indoor activities has been lifted. In addition, the campus has re-opened to all visitors, including the use of the cafeteria, library, and athletic facilities (for those with an activity card) — with only pre-pandemic restrictions continuing to be in place.
The updated mask policy applies to all locations except for the O.W. Reily Health Center, where masks will still be required, until further notice, upon entry to the building.
Individuals on campus have the option to continue wearing a mask or face covering should they choose to do so, and the University continues to recommend doing so as an extra precaution.
All other COVID-19 protocols remain in place with respect to testing, notification of test(s), quarantine, and isolation. Additionally, Delta State continues to highly encourage all students and employees to be fully vaccinated against COVID-19, and to take a booster.
The COVID-19 vaccines and boosters, as well as testing, are available in the O.W. Reily Health Center for all employees and students.
To schedule a vaccination or test, please contact the Health Center at healthservices@deltastate.edu.
For the latest Delta State COVID-19 protocol updates, visit www.deltastate.edu/covid19.