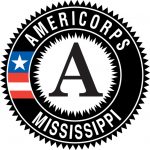 The Delta Reads Plus AmeriCorps Mississippi Program at Delta State University is now accepting applications for half-time members for the 2017-18 term.
DRP members will provide small group and one-on-one tutoring in literacy and math to K-6 students in schools in either Bolivar, Coahoma, Sunflower, Leflore or Washington County contingent upon funding.
AmeriCorps members receive, in exchange for a service commitment, a modest living stipend, an end of term education award, student loan forbearance or deferment while serving, and valuable skills.
"Some schools in the Mississippi Delta face low student achievement and accountability ratings due to a perpetual lack of support and economic disadvantages persistent in the area," said David Tanner Jr., program director. "Research shows that AmeriCorps members can produce significantly greater increases in student literacy outcomes among elementary students over one semester of tutoring."
Applicants must be at least 18 years old, a U.S. citizen, and must have at least 48 college credits or passed the ACT Work Keys Assessment.
Apply to the program by calling or emailing Bria Beal, program assistant, at 662-846-4807, or email bbeal@deltastate.edu for an application. Interested individuals may also visit the Center for Community and Economic Development located at 1417 College St. in Cleveland.