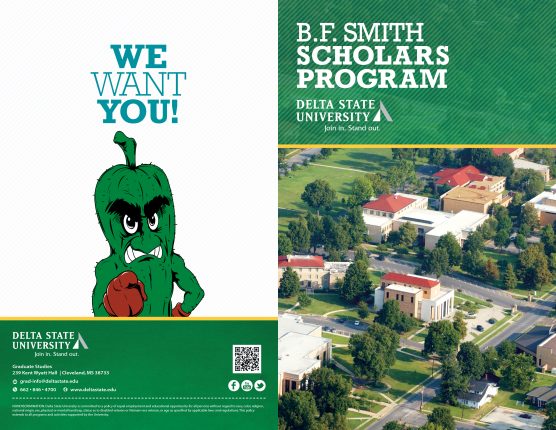 The B.F. Smith Scholars Program provides funding for qualified entering graduate students. The highly competitive graduate assistantship — $5,000 plus tuition per semester — is awarded to a limited number of students with a proven record of undergraduate achievement.
The priority deadline is May 1 and the final deadline is June 1. Details are available at https://www.deltastate.edu/graduate-and-continuing-studies/bfsmith/.
To learn more about becoming a B.F. Smith Scholar, contact Sarah Lee at 662-846-4878 or slee@deltastate.edu.