CLEVELAND, Miss. — Delta State University's Japan Outreach Initiative recently hosted the first Japan Festival in the Mississippi Delta. The festival featured Japanese movie screenings, a taiko (Japanese drumming) performance, a lecture on Japanese ghost tales, cultural tables, and more. Mizuki Umebara, DSU's Japan Outreach Initiative Coordinator said, "It was one of my dreams as a Japan Outreach Coordinator to create a big cultural event. I am very excited that this came true thanks to many people's supports and interests."
The event was supported by the Student Success Center, Japan Foundation New York, Mississippi Humanities Council, Cleveland Exchange Club, Delta Arts Alliance, Visit Cleveland Mississippi, Delta State University, and Japan Outreach Initiative, as well as individual sponsors and community members.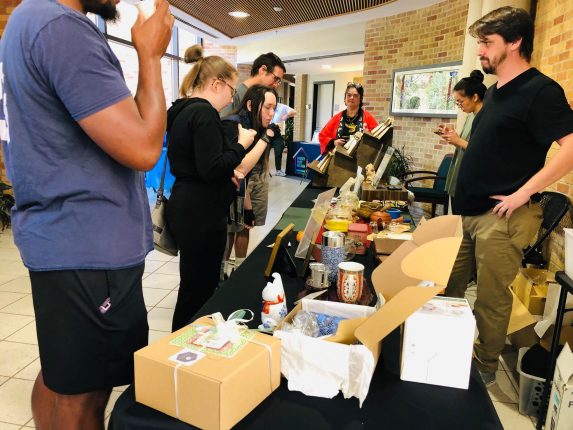 Michelle Johansen, Assistant Coordinator of International Student Services said, "The International Student Services office appreciates the partnerships with campus, local, state, and national organizations to create the first Japan Festival in the Mississippi Delta. The willingness of organizations to sponsor events, volunteer on the weekend, and provide support for the festival is indicative of Ms. Umebara's deep impact during her time in Mississippi."
Vice President for Student Affairs Dr. Eddie Lovin said, "The Division of Student Affairs was honored to sponsor and thrilled with the success of the Japan Festival. This event promoted an opportunity for our students to engage with a culture different than those in their daily lives. The festival provided a unique platform for students to actively participate, fostering a sense of belonging and community involvement among them."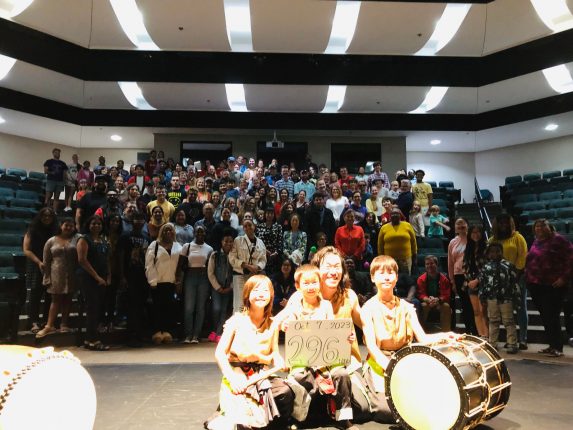 Films were screened each evening. The drum performance featured Japanese independent professional Taiko performer Mr. Kato, and his three sons. The lecture "A History and Culture of Japanese Ghost Tales" was led by Dr. Fumiko Joo from Mississippi State University. The presentation covered Japanese ghost stories from the 17th to the mid-19th centuries, along with their historical and religious circumstances.
The culture tables had an information table about Japanese tourism, a samurai armor try-on photo booth, kimono exhibit, and gaming tables. The gaming tables featured popular and common summer festival games from Japan.
Lovin said, "The Japan Festival was a remarkable opportunity for students to gain knowledge of other cultures around the world. Through this event, they had the chance to experience the rich traditions, arts, and customs of Japan firsthand. This exposure went beyond textbooks and lectures, and it was a valuable means of expanding our students' horizons, fostering intercultural understanding, and preparing them for a globalized world."
Lovin said that the festival not only aligned with Delta State's mission but also reflected the university's commitment to providing a well-rounded education that extends beyond the classroom, highlighting the importance of cross-cultural understanding and global engagement. For more information about the Japan Outreach Initiative, contact Mizuki Umebara, Delta State's Japan Outreach Initiative Coordinator, at mumebara@deltastate.edu.