CLEVELAND, Miss.—Earning a nationally recognized accreditation is no easy feat, but it's a process Delta State University's College of Education and Human Sciences (CEHS) has conquered once again.
Educator preparation programs offered by Delta State's CEHS were recently reaffirmed by the Council for the Accreditation of Educator Preparation (CAEP) for seven years with no findings of noncompliance.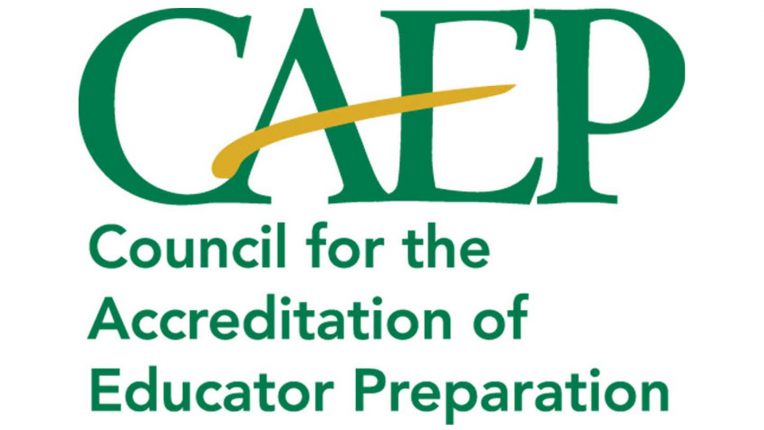 To pass CAEP standards, programs are required to provide solid evidence that graduates are competent and caring educators and that the program's faculty and staff members have the capacity to create a culture of evidence and use it to maintain and enhance the quality of the professional programs they offer.
Since its initial accreditation by the National Council for the Accreditation of Teacher Education (NCATE, which has since been replaced with CAEP) in 1955, the CEHS (formerly the College of Education) has continuously maintained its accreditation status.
Dr. Leslie Griffin, dean of CEHS at Delta State, believes that the outstanding leadership and faculty in prior years has contributed to the unit's ability to move forward successfully.
"We are most fortunate to have followed in the steps of such strong leaders and dedicated faculty who ensured the integrity of our programs," she said.
"The accreditation process has continued to evolve over the years, requiring program leaders and faculty to continually analyze their teaching and curriculum in light of student outcomes and progress—and make changes responsive to the trends they note.  The CEHS has continued to develop and support a culture in which a team approach is used to guide this process," she added.
According to Griffin, colleagues across the CEHS as well as those within secondary programs housed in the College of Arts and Sciences systematically meet to discuss their programs, stay abreast of current trends and standards and review curriculum.
Leading the complex efforts alongside Griffin are members of the leadership team: Dr. Marilyn Feldmann, unit assessment research director and CAEP co-coordinator; Dr. Merideth Van Namen, chair of Teacher, Education, Leadership, and Research and CAEP co-coordinator; Dr. Corlis Snow, doctoral coordinator, associate professor of Teacher Education and TaskStream coordinator; and Anjanette Powers, director of Clinical Experiences, Licensure, and Accountability and instructor in Teacher Education.
"It would be hard to capture in words the contributions made by this team as they provided leadership for this process," said Griffin. "It requires continual diligence and fidelity to growth, programming, faculty support, and myriad other tasks. Their integrity and vision are integral to the success of the programs represented in this accreditation review and decision."
Accreditation is a nongovernmental activity based on peer review that serves the dual functions of assuring quality and promoting improvement. CAEP was created by the consolidation of the National Council for Accreditation of Teacher Education and the Teacher Education Accreditation Council. CAEP is recognized by the Council for Higher Education Accreditation.
Delta State was among 35 providers from 22 states, the District of Columbia, and Puerto Rico to receive accreditation for their educator preparation programs during Spring 2022.
"These institutions meet high standards so that their students receive an education that prepares them to succeed in a diverse range of classrooms after they graduate," said CAEP President Dr. Christopher A. Koch. "Seeking CAEP Accreditation is a significant commitment on the part of an educator preparation provider."
Approximately, 650 educator preparation providers participate in the CAEP Accreditation system, including some previously accredited through former standards.
To learn more about CAEP, visit www.CAEPnet.org.
Delta State's Division of Teacher Education, Leadership, and Research is a robust and innovative division within the College of Education and Human Sciences.
In addition to offering an Elementary Education bachelor's degree, the Division's graduate programs include a Master's in Special Education, Master's and Specialist's in Elementary Education, Master of Arts in Teaching (Alternate Route), Master's and Specialist's in Educational Administration and Supervision, and Doctor of Professional Studies with tracks in Higher Education, Educational Administration and Supervision, and Curriculum and Instruction.