CLEVELAND, Miss.— Delta State University's Graduate and Continuing Studies department recently welcomed a new cohort of Teach For America (TFA) Graduate Fellows to its network of change-making innovators.
The 2021 and 2020 cohorts kicked-off the year with their annual Immersion Retreat. The retreat took place virtually from Saturday, Sept. 18 to Sunday, Sept. 19, 2021.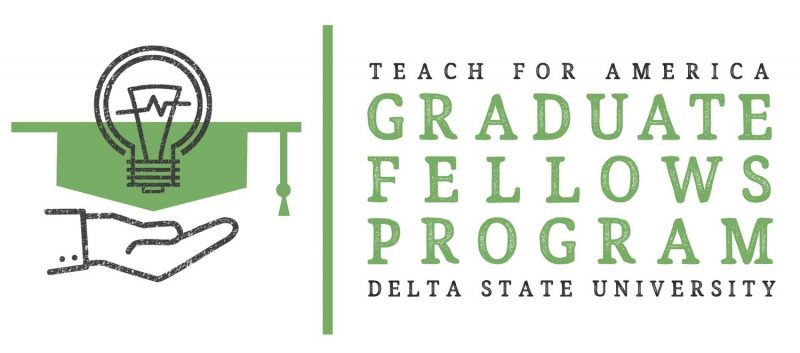 The program is a collaboration between Teach For America and Delta State University, offering Teach For America alumni support while working to launch and run a social entrepreneurship project in the Mississippi communities they serve, while also completing a graduate degree program of their interest. Fellow's projects vary based on the scholar's passion and future goals. The current fellows are tackling societal challenges like education inequity, literacy gaps, and inequitable effects of an ongoing pandemic.
First-year 2021 Fellows include Stephanie Parkinson of Jackson, Miss.; Monica Meredith of Coldwater, Miss.; Pheron Russell of Byram, Miss.; Lauren Huddleston of Jackson, Miss.; Grace Breazeale of Cleveland, Miss.; Hannah Rosenhamer of Jackson, Miss.; and VanDetrick Lockhart of Inverness, Miss.
Second-year 2020 Fellows include Maya May of Jackson, Miss.; Alexandria Brumfield of Jackson, Miss.; Abigal Corder of Clarksdale, Miss.; Amanda Bowman of Indianola, Miss.; and Kelsey Smith of Indianola, Miss.
To learn more about the TFA Fellows network of innovators, please visit www.tfafellows.com.
The Immersion Retreat offered the fellows the opportunity to be introduced to entrepreneurial perspectives when tackling social problems, while also growing as a community. Collaboration was a key feature throughout the retreat to ensure that Fellows had the opportunity to thought-partner and support one another as they bring their project to life. Participants also focused on the expansion of their social venture projects through vision setting, customer discovery, prototypes, and action planning.
Reagan Pugh served as the facilitator for the retreat. Pugh delivers workshops and keynote speeches on personal effectiveness and leadership development around the country under the banner of Assemble, the consultancy he co-founded in 2016.
Before Assemble, he guided initiatives on storytelling, culture and leadership development at companies like Nike, Pepsico, Western Digital and Kimberly Clark as chief storyteller with the innovation consulting firm, Kalypso.
"We offered the cohort practical, tangible tools for them to use by providing a framework and space to plan out the implementation and design of their projects," said Harrison Wood, program coordinator of Delta State's TFA Graduate Fellows program.
"Our retreat was an incredible success. They became more than simply a group of TFA alumni, but rather, a group that will continue to intentionally support and collaborate with one another as they take steps towards change in Mississippi over the next two years."
"We're delighted that our alumni have an opportunity to further invest their talents and demonstrate their devotion to Mississippi and the Delta in this structured, creative way," said Teach For America's Ron Nurnberg. "It's been terrific for me to see this opportunity move from dream, to discussion, to planning, to unfurling. I'm eager to see this potential unleashed and improving the quality of life for all of us."
The project is funded through a grant from the Robert M. Hearin Foundation. The principal goal of the foundation is to contribute to the overall economic advancement of the state of Mississippi by making funds available to four-year colleges and universities and graduate professional schools located in the state.
For more information on the program, visit www.tfafellows.com.