Documentarian Matteo Zengaro '19 received an Arkansas Traveler Certificate for helping preserve Italian-American culture in the Delta through his short films, "Con Gusto!" and "I Sopravvissuti," at the Arkansas State Capitol in Little Rock to kick off the second annual Arkansas Italian Food and Culture Festival, held in late April at the Clinton Presidential Center, where he world-premiered the former and replayed the latter.
"There are a lot of aspects to culture, so I like to share little pieces of that in my films," said Zengaro, who majored in psychology at Delta State and who will pursue an M.A. in journalism at the University of Alabama. "I hope people come away with a greater appreciation and understanding of some unique stories or perspectives."
Sharing stories that audiences can relate to is what caught the attention of Arkansas Italian Food and Culture Festival Cofounder Patrick Presley. He nominated Zengaro for the award after having played "I Sopravvissuti" at the inaugural event in April 2018.
"I first became aware of Matteo's work just over two years ago as I was searching for, in particular, young Italian-Americans who had an interest in keeping the culture and traditions alive, especially in the American South," said Presley, who also is director of development and media relations at the Boys & Girls Club of Central Arkansas. "I was then, as I am today, inspired that someone in his 20s has such a devotion to helping both preserve and spread the heritage and history of Italians in the United States."
Zengaro's films—the 12-minute "Con Gusto!," which depicts Italian cuisine in the Mississippi Delta and Little Rock; and the 31-minute "I Sopravvissuti" ("The Survivors"), which follows some of the great wave of Italian immigrants to the region from the late 1800s and early 1900s and the determination of their descendants to carry on the cultural traditions—capture the "spirit and essence" of the festival, Presley continued, and "transformed and generated more interest in Italian-American history in Arkansas and the Delta."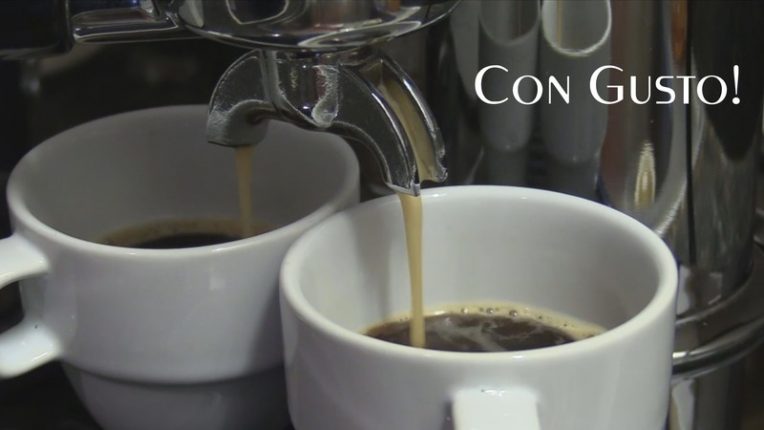 Zengaro's fascination in the subject began as a teenager. "This was something that I wanted to do ever since my family moved to the Delta when I was 16 years old because I never really knew about the Italian culture here," he said. "In 'I Sopravvissuti,' I wanted to reflect what it meant to share the Italian-American experience in the Mississippi Delta because it's not really well known." The motivation for "Con Gusto!" started with his grandfather, once a chef in Italy. "Being around him and the things he could make just blew my mind," he recalled; Zengaro interviewed professional cooks and amateur enthusiasts on the culinary art form.
The Arkansas Traveler Certificate is the latest honor for Zengaro. He earlier was one of seven aspiring filmmakers to receive a $7,500 grant from the Russo Brothers Italian American Film Forum to explore Italian-American culture, in his case, for "I Sopravvissuti."
The accolades don't surprise Dr. Leslie Griffin, dean of DSU's College of Education and Human Sciences, which screened "I Sopravvissuti" in fall 2017. "Preparing culturally sensitive students is a common thread across our programs," Griffin said. "Matteo's interest in how and why a group of people chose this place as their home—and persisted in thriving here during challenging times—is closely aligned with his preparation in the field of psychology."
Other Arkansas Traveler Award winners this year were Luciano Castiello, brand ambassador for Banfi wine, and Kevin and Sue McCarthy, hosts of the "Travel Planners" radio show. Dating to 1941 and approved by the governor, the certificate recognizes out-of-state visitors who contribute to "the progress, enjoyment or well-being of the State of Arkansas or to her people," according to the website for the Arkansas Secretary of State.
Written by Elisabetta Zengaro '15 (B.A. journalism), M.S. '18 (sport and human performance), a Ph.D. student in communication and information sciences at the University of Alabama. The Delta State alumna is the sister and occasional filmmaking partner of Matteo. Their parents are DSU faculty members Sally Zengaro, associate professor of psychology, and Franco Zengaro, associate professor of health, physical education, and recreation.