Singer/songwriter Beth McKee and writer William Boyle will headline the Thacker Mountain Radio Show at Delta State University's Delta Music Institute (DMI) on March 2 at 3 PM in Studio A on the Delta State campus. Thacker in the Delta, in its 11th year, is free and open to the public—and serves as a fundraiser for DMI programming and the Duff Dorrough Memorial Scholarship fund; donations are accepted at www.deltastategiving.org by entering Delta Music Institute in the search field.
McKee grew up learning to play the blues in Jackson, Miss., and later relocated to Austin, Texas. She then moved to New Orleans to join Evangeline, a bayou-country band signed to Jimmy Buffett's Margaritaville label, before setting off on her own. Now based in Orlando, Fla., she is a solo act as well as the founder and coordinator of Swamp Sistas, an alliance of more than 2,700 creative Southern women.
Born and raised in Brooklyn, New York, Boyle writes in the vein of crime/noir fiction. His debut novel, Gravesend, was published in the Rivages/Noir collection in France and nominated for the Grand Prix de Littérature Policière. Other works include a story collection, Death Don't Have No Mercy, and the novels Tout est Brisé (Everything Is Broken) and The Lonely Witness. The novel A Friend is a Gift You Give Yourself will be released March 5. He lives in Oxford, Miss.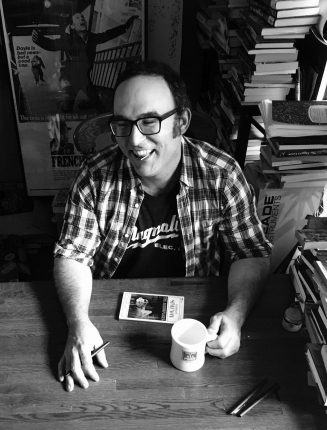 DMI '90s band B4Y2K and DMI Director Tricia Walker will also perform. The award-winning Thacker Mountain Radio is hosted by Jim Dees and features the show's house band, The Yalobushwhackers.