There's a special reason why Mississippi native and former Delta State University student Joe Edd Morris will read from his latest novel, The Prison, in the Roberts-LaForge Library on campus on Wednesday, March 6, 2019, at 3:30 PM. The mystery tale includes it as a setting among other Mississippi backdrops.
Morris will sign copies at the free and public event, which takes place in the Jutta Karnstedt Ferretti Special Collections Room. Book sales ($20) benefit the Delta State General Scholarship Fund.
The Prison and an earlier novel "were born and bred" in the Delta, he said in an email.
The Prison details "a father's daring prison escape, his young kidnapped daughter's flight from militia and an aging granddad's sleuthing," according to press materials. In sync with the FBI, they strive to halt "a plot to blow up Mississippi River bridges."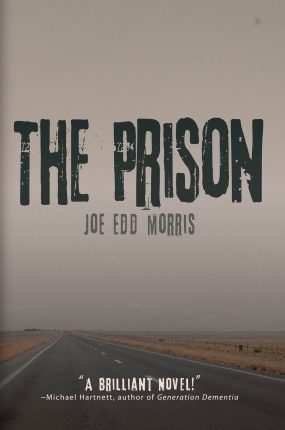 A psychologist and jury consultant with numerous works of fiction and nonfiction to his credit, Morris hopes that readers will discover "that the Mississippi Delta, despite its tangle of race and politics, is, and has been, a land of promise and hope and, above all, of redemption," he added.
Morris—who also studied at Millsaps College, Emory University, and University of Mississippi, and who splits his time between Tupelo and Lake Junaluska, N.C.—is excited to visit campus again, see classmates, and relive "some of the best and fondest memories of my life."
Those included taking classes with Dr. William F. LaForge and Maria Butler, "mentors who ignited a passion for history and literature," respectively, he said.
Morris' mother, Joan Ferguson, also attended the university, then known as Delta State Teachers College, for her freshman year in 1937.