Delta State University held a grand reopening ribbon-cutting ceremony for its recently renovated Young-Mauldin Cafeteria on Feb. 5, 2019.
The $9.2 million refurbishment "is all about our students," said Delta State President William N. LaForge. Overhauls to the 33,310 square-foot space-age building from 1964 were so comprehensive that the end result "is like a mall with a food court," continued LaForge, who recalled growing up on campus while watching "the original spaceship" under construction. Already prospective students are raving about the "wow factor," LaForge said.
Renovations reworked the original layout for maximum functionality and openness. Additions include open-air eating courtyards, a multimedia meeting room, and a private dining room. State-of-the-art kitchen equipment was installed along with a new roof and exterior enhancements. Light wells, plus the courtyards and center atrium, bring in better and more natural light. An after-hours concession function was created. The food court now resides below the original dome.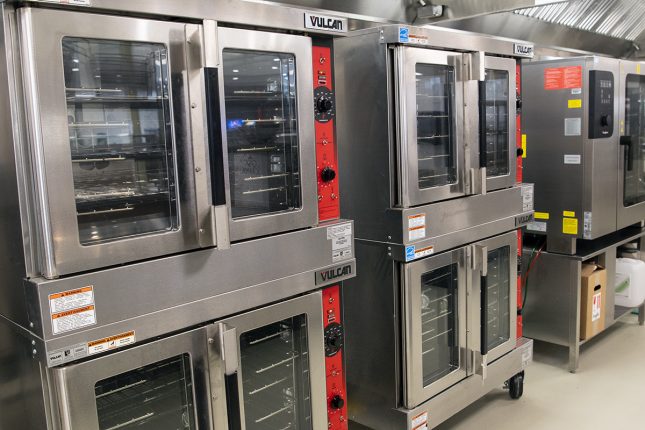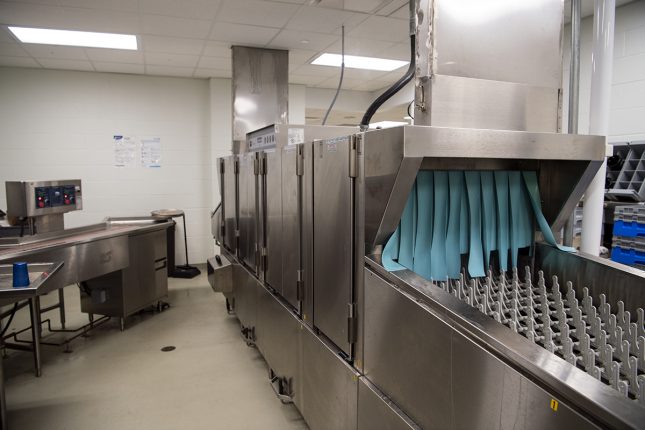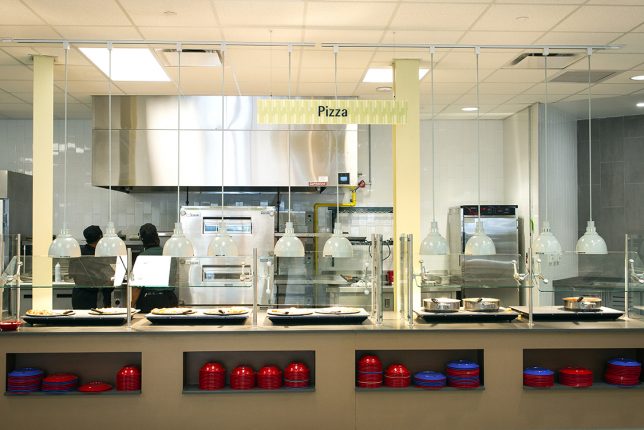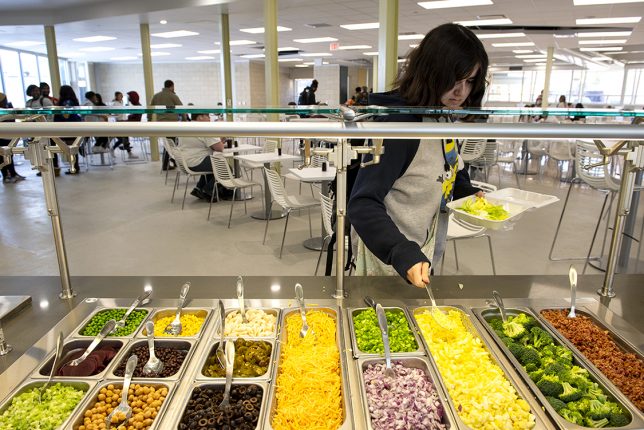 The project started on Sept. 17, 2017, and finished on Nov. 16, 2018, with a soft launch shortly thereafter. Mississippi State bonds in House Bills 14-787 and 15-1729 for $9,180,791 funded the renovation, which was a Mississippi Bureau of Building project and which transpired on time and within budget. The architects were Burris/Wagnon from Jackson. Students ate in the State Room in the H. L. Nowell Student Union during the overhaul.
The 1964 building, designed by architects William Allen and W. W. Easley of Jackson, cost $758,898, explained James Rutledge, vice president for finance and administration. The cafeteria was named after Dr. Albert Leon Young and Katie Durelle Mauldin, he continued. Young was one of 11 teachers and administrators on the staff of Delta State Teachers College when the doors opened in 1925. He served as a teacher, coach, and acting dean, and was head of the division of education and psychology upon retirement in 1958. Mauldin served as dean of women, teacher of history, and registrar over the course of her career from 1929 to retirement in 1961.
"We at Delta State University are very proud of our new facility," said Rutledge, "and are sure that our students will be able to enjoy one of the nicest facilities in the state for years to come."
The renovation serves as "an investment in our most valuable asset, our students," seconded Kelvin Davis, director of student business services at Delta State.