The Delta Music Institute, a music industry studies program at Delta State University, will host Ward Emling, director of the Mississippi Film Office, at its DMI All Access series on Oct. 14 at 6:00 p.m. in Studio B at the DMI. The DMI All Access series consists of open forums and lectures throughout the academic year featuring industry professionals from various areas of the music and entertainment business.
Emling was born in New Orleans and raised in Jackson, Miss. He was educated in the Jackson Public Schools and earned a bachelor's degree in English from Millsaps College before studying for two years at the Guildhall School of Music and Drama in London, England.  As an actor, he appeared in Huckleberry Finn, The Premonition, and in the television miniseries Beulah Land before becoming Mississippi Film Office director in 1980.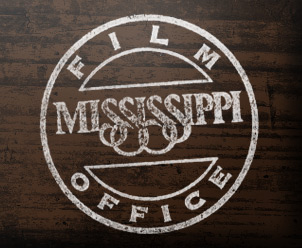 During his tenure as Director of the Mississippi Film Office, Ward has guided the in-state productions of multiple films, including The Adventures of Huck Finn, A Time To Kill, The Chamber, Ghosts of Mississippi, My Dog Skip, Cookie's Fortune, Red Dirt, The Rising Place, O Brother Where Art Thou?, The Ponder Heart, Big Bad Love, Walk The Line, Ballast, The Help,  and As I Lay Dying, in addition to several short films, documentaries, and commercials.
Ward is a past president of the Association of Film Commissioners International (AFCI), the 300+ member organization of film commissions from around the world, and received the 2008 Arthur Lowe Crystal Vision Award for Outstanding Service to the AFCI.
The DMI All Access series, hosted by Charly Abraham, is open to the public at no charge.
The Delta Music Institute is an independent center of study under the College of Arts & Sciences at Delta State University, offering a B.S. degree in Music Industry Studies. The focus of the DMI is to provide students with a broad and thorough education in the technological, creative, and business areas of the music and entertainment industry. For information, contact (662) 846-4579 or visit http://dmi.deltastate.edu.