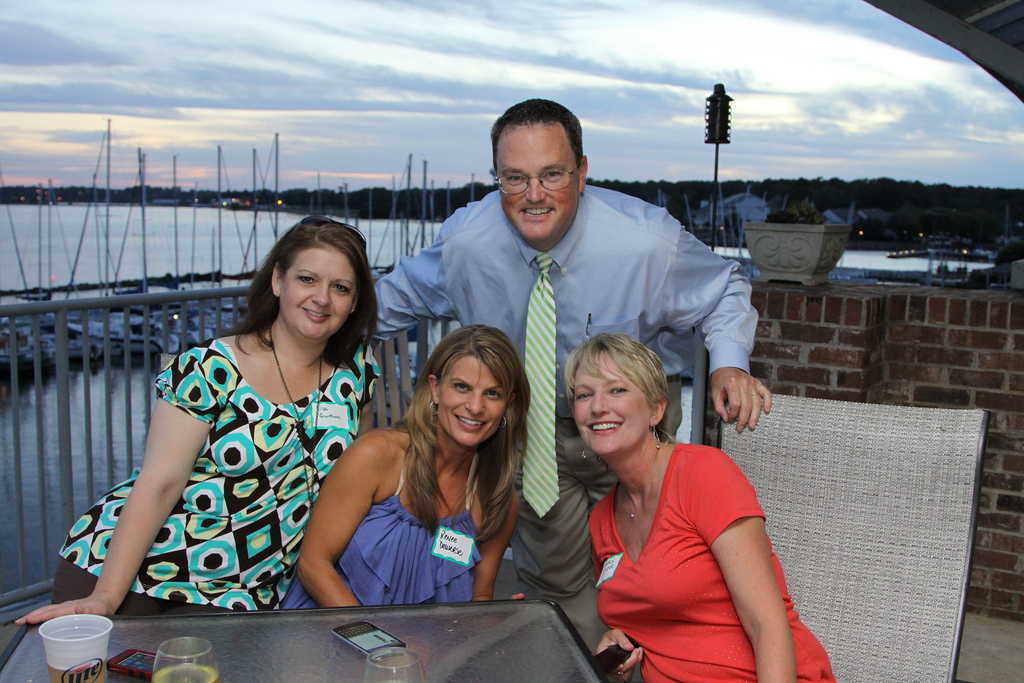 The Delta State University Alumni Association recently traveled to Jackson for the annual Greater Jackson Area Alumni Event. This year's event was held at the Jackson Yacht Club, Thursday, July 25.
"We were thrilled with the attendance at this year's event," said Chapter President Jonathan Stark. "Everyone had a great time catching up with their fellow alumni, hearing about what's happening on campus, and raising money for our Jackson Area Alumni Scholarship."
Several faculty and staff members from campus were in attendance, and Delta State's President William N. LaForge was the featured speaker. Head Football Coach Todd Cooley and Chief Developmental Officer Gary Bouse also spoke to the crowd. The campus update and alumni report were given by Jeffrey Farris, director of Alumni Affairs, and Jordan Thomas, assistant director of Alumni Affairs.
Entertainment was provided by the Double Shotz, and all money raised from the silent auction went to the Greater Jackson Area Alumni Scholarship Fund. The chapter also recognized all Life Members of the Alumni Association. Life Members in attendance were given a Pig Pickin' BBQ ticket and a ticket to the football game versus North Alabama held during Pig Pickin' weekend Sept. 28 at 6 p.m.
The event concluded with the announcement of the new Greater Jackson Area officers: Brian Vickers, President; John Stringer, Vice President; and Lee Pambianchi, Secretary/Treasurer.
For more information on the Alumni Association, contact 662-846-4660 or visit www.deltastate.edu/alumni. Follow the Alumni Association on Facebook: Statesmen Graduates; Twitter: @DSU_Alumni; Tumblr: www.dsualumni.tumblr.com; LinkedIn: DSU alumni; and You Tube: dsualumni1.
Photo Caption: Lisa Grantham, Renee Deweese, Marcy Cader, and Arthur Johnson, past president of the Alumni Association Board, attend chapter meeting at the Jackson Yacht Club.