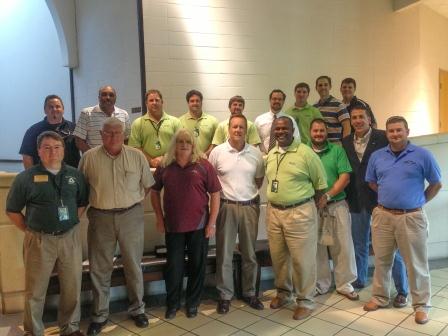 Delta State's Department of Commercial Aviation held its first Aviation Advisory Board meeting August 23, 2013. The purpose of the board is to advise the Department of Commercial Aviation of trends and skills necessary for Delta State aviation graduates to be successful in the field.
This Board will meet on a biannual basis, once in the fall semester and once in the spring. Electronic meetings will be held when necessary throughout the academic year.
The board is comprised of professionals in the fields of flight operations and aviation management who give guidance to help shape the aviation curriculum students receive. Among the topics discussed were the new Federal Aviation Administration requirements for a first officer flying for the airlines that will impact Delta State University flight graduates. Project management was also discussed as a necessary skill for aviation management graduates.