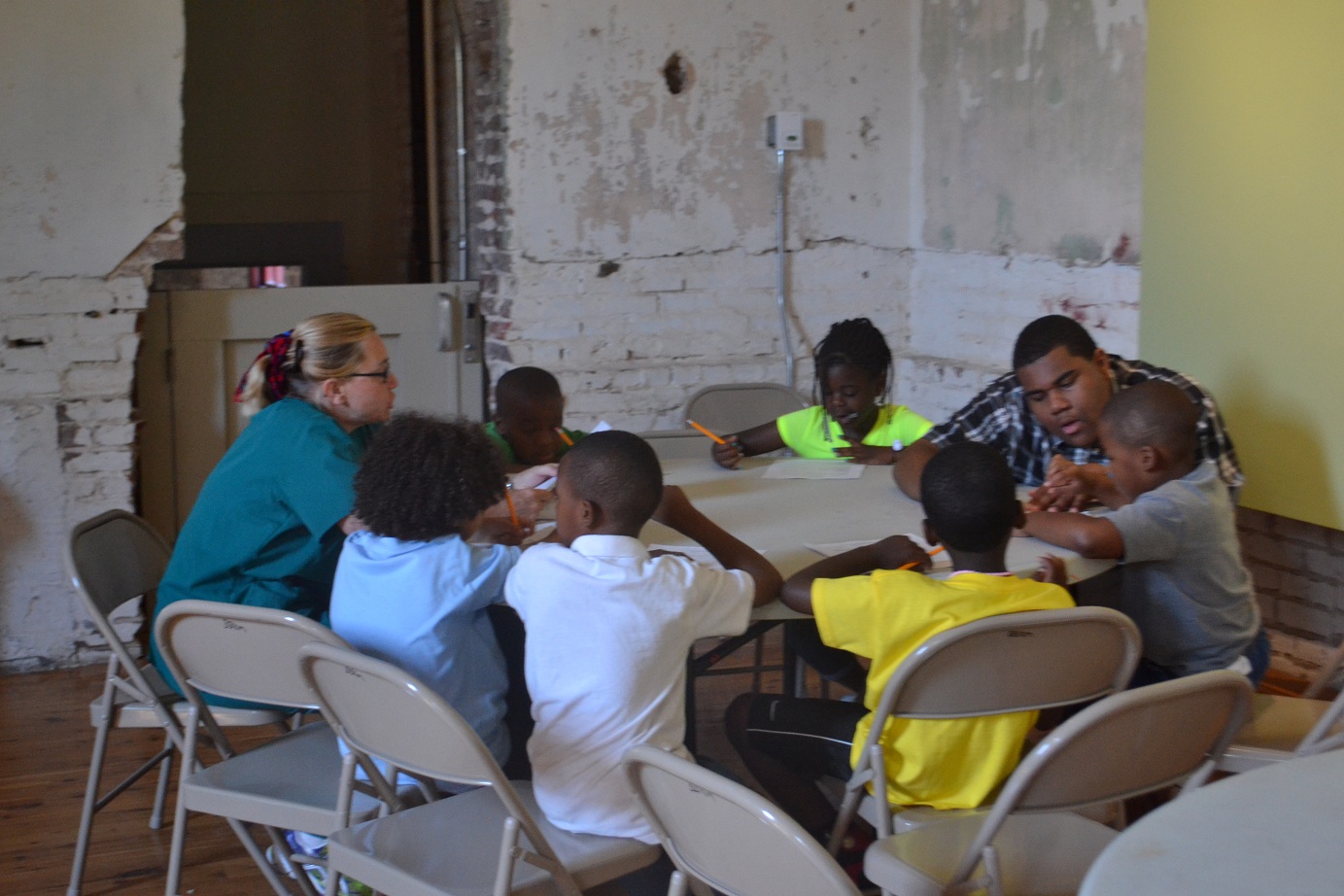 Delta State University senior dietetics students planned and executed nutrition and cooking classes to around 150 Indianola children ages 6-15 this summer for the Art of Living Smart Camp. The camp was held at the B.B. King museum where the students provided the children with innovative nutrition education.
A few of the lesson titles included "What Is My Plate?," "Serving Sizes and Measuring," "Fruits and Veggies Are My Friends," "Getting Rid of the Junk," "Preparing Healthy Snacks" and "Hydrate the Right Way." Dietetics students used hands-on activities, games, cooking, outdoor play and even rap songs to hook the children on good nutrition and exercise.
Additional classes offered at the camp were art, music and physical education. Dental, optical and body mass index screenings were also administered to those interested. This was the fourth consecutive year for the Delta State University Dietetics Program to participate in camp.
For more information about the Nutrition and Dietetics Division at Delta State University, contact Dr. Jan Haynes at jhaynes@deltastate.edu or 662-846-4322.