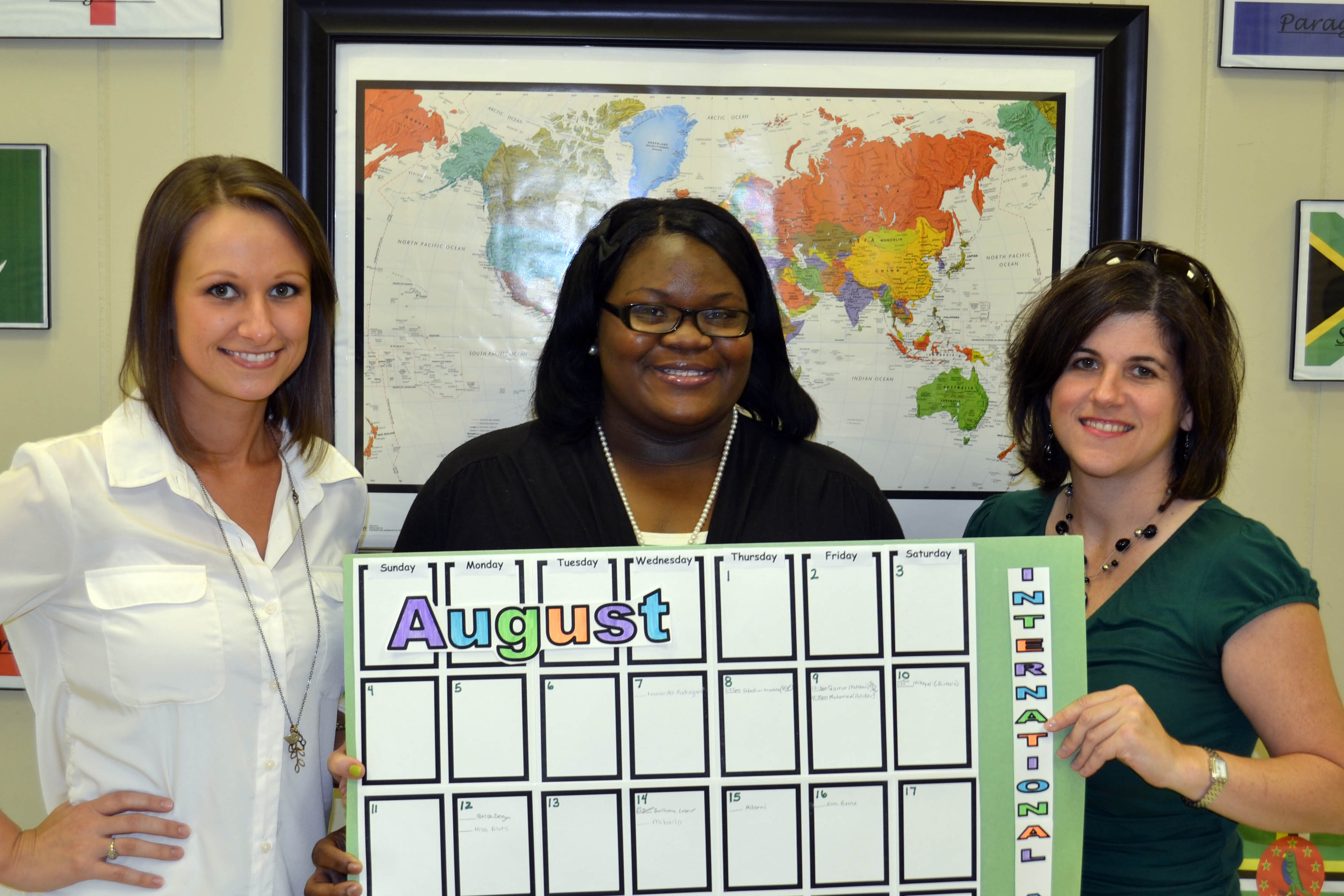 Delta State University's Student Success Center welcomes international students for the fall of 2013. The SSC launched last fall and includes three divisions: International Student Services, Academic Support Services and Academic Advising Services.
Native students at Delta State benefit tremendously from studying and interacting with international students. Students from local counties are amazed and curious about the education and culture of international students, while internationals are just as eager to learn about Southern culture.
"International students bring a unique perspective to the classes here at Delta State University. I have witnessed firsthand how their contributions elevate the overall classroom experience for our domestic students," said Doug Johnson, director of Academic Support Services & Developmental Studies.
Last year, 64 international students studied in 23 different majors, with 47 of them being student athletes. The Student Success Center is currently working with two graduate applicants who are interested in the graduate nursing program for the fall of 2014.
"It has been an honor working with the international students this past year," said Christy Riddle, executive director of the SSC. "They enhance the educational and cultural experiences of our domestic students and contribute to the local economy."
Kellie Hendle, a Canadian entering her third year as a soccer player at Delta State, stated that she has experienced incredible support. The office located on the third floor of the H.L. Nowell Student Union has been "home away from home. Delta State University has raised the bar with the International Support Services by bringing growth, diversity, dedication and determination to another level."
The diversity is expected to expand again with new international students arriving this fall. Some countries participating in Delta State's International Program include: England, Australia, France, Germany and Canada. Among the roughly 25 countries, the furthest participant will be coming from South Korea this semester.
Waldemar Juschin, a graduate student from Germany who earned his bachelor's degree at Delta State, has worked as a graduate assistant in the SSC.
"I feel that Delta State University's international program has gone through a complete overhaul because of the establishment of the Student Success Center and the recently added Division of International Student Services," said Juschin. "This past year, international students have received more assistance and support at Delta State, which translates into more campus involvement and positive feedback from participants."
For many locals, interaction with international students is their first contact with a different culture. The experience is not just for university students — all of the international students enrich the educational experience at local high schools through cultural presentations.
"I feel as if I have gone around the world this semester," said Assistant Advisor Kim Trotter. "In our 'Travel the Globe in One Night' event, our international students prepared different foods from their home countries. It has been a pleasure getting to know all of these students, and I am looking forward to another great year."
Joining the SSC's team in November as the International Student Advisor, Elise Mallette tries to make sure that each international student feels that they are not just a number, but part of the Delta State University family.
"We want to make sure that they feel welcome and consider Delta State University as their home away from home," said Mallette. "The international students call Christy and I their 'American moms' because we take them to the airport, doctor appointments, grocery store and we keep track of them when they are traveling. We even keep their insurance cards in our vehicles just in case something ever happens and they need us."
The Student Success Center is thriving and continues to move forward retaining and bringing in more international students to add to the cultural and educational experience of Delta State University.