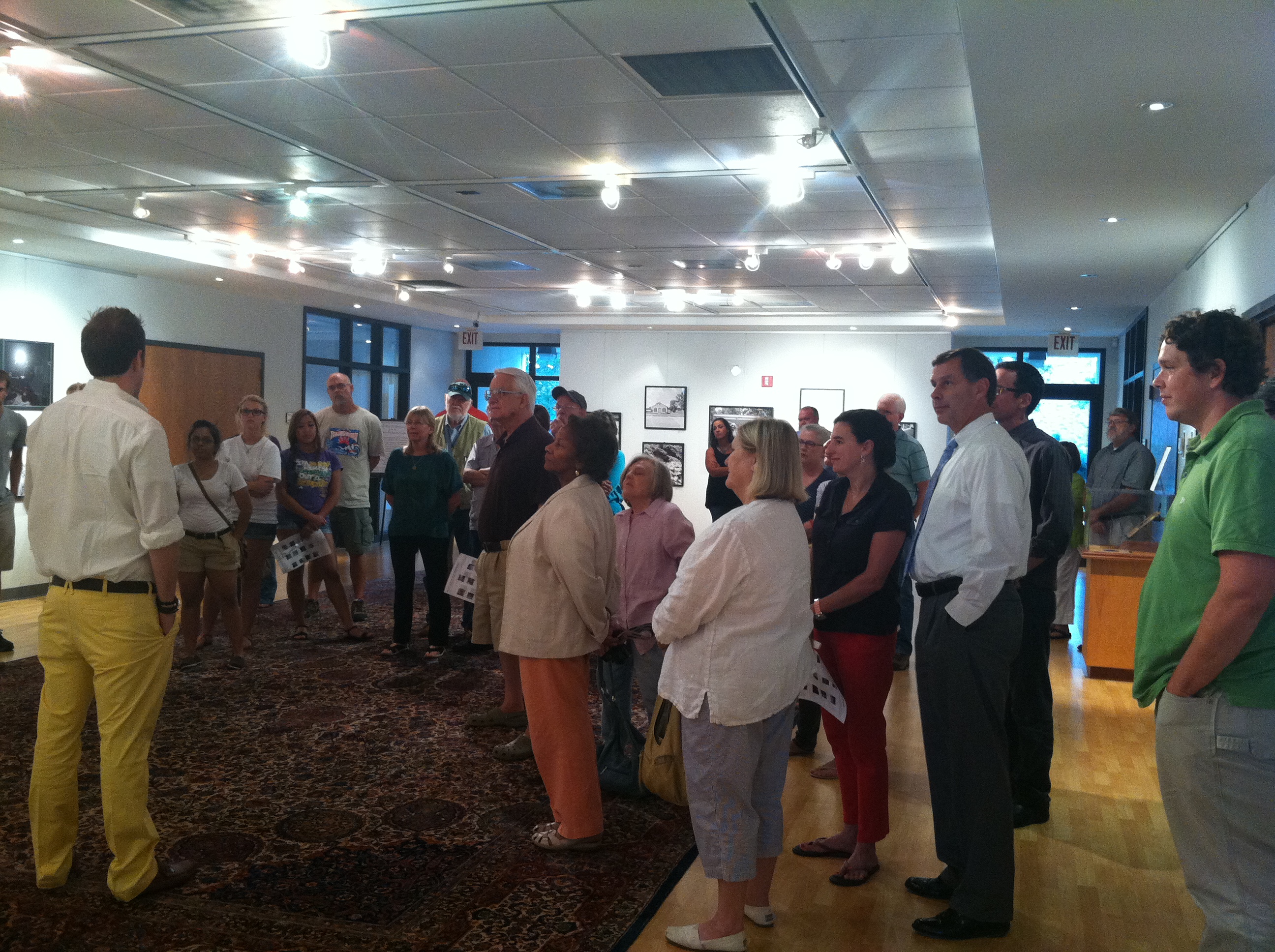 The Delta State University Archives opened its first exhibit of the fall titled "BluesLand" last week. The event, co-hosted by the Bolivar County Historical Society, included a gallery talk with photographer, Easton Selby. Selby shared his insights into the scope of work and his reasons for selecting the images on display.
The selected images are a portion of a larger body of work entitled "Photographic Interpretations: The Culture & Geography of the Delta Blues," a collaborative documentary between Selby, photographers Armon Mean and Josh Vincent and historian Dr. John Strait of Sam Houston State University. This collaboration examines the forgotten aspects of the blues — the people and the landscape that inspired the music.
Over a span of three years, Selby visited not only the Mississippi Delta but also the deltas of Arkansas and Louisiana. During the gallery talk, Selby interacted with the guests, answered questions and introduced Vincent,who works at Mississippi Delta Community College.
A special addition to the evening's event was Strait and his class from Sam Houston State University. The students were eager to learn from Selby's experiences and share their own. Strait's teaching encourages his students to learn from the environment, which results in his classes making trips to the Delta. His emphasis on understanding the geography of an area and paralleling it with the history and influences left an impression on Selby.
Selby shared, "If you know a name, if you know a song, then how can a person truly understand, at the core, something that's as gut wrenching as the Mississippi Delta blues without living the life of a person from the land of the blues?"
Selby will return to campus later in the semester to present a follow-up program and the public is invited to attend. "BluesLand" runs through Nov. 8 and is free and open to the public. The Archives & Museum is open Monday-Friday, 8 a.m-5 p.m. and on weekends by appointment.
For more information on the University Archives and Museum, contact archives@deltastate.edu or 662-846-4780.