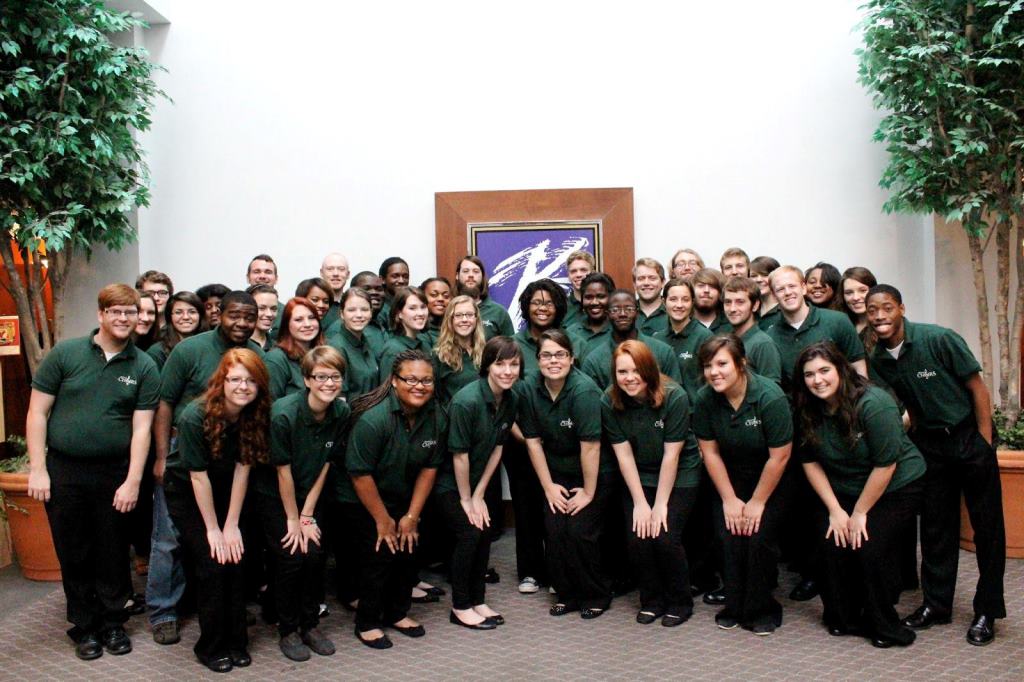 For the first time under the direction of Dr. Nicholaus Cummins, assistant professor of music and director of Choral Activities, the Delta State University Chorale has been selected to perform at the Mississippi Music Educators Conference.
This year's event will take place on April 4, 2014 at 9 a.m. on the campus of the University of Southern Mississippi in Hattiesburg.
"We're quite excited with the announcement," said Cummins, now in his third year in the role. "This is a big thing for our exposure, especially in terms of recruiting."
The audience will be filled with over 500 middle school and high school students selected for Mississippi All-State Choirs. Delta State and three other choirs will treat them to performances.
Also in the audience will be college music educators and K-12 vocal music teachers from across the state.
Megan Morgan '08, director of the Desoto Central High School Chorale, will also be leading her choir's performance at the affair.
"We're delighted to be performing at the same event as Megan," said Cummins. "This is going to be a very special moment for us, her choir and Delta State. I am thrilled to share this honor with one of our music department graduates."
Cummins has been finalizing the 42-person roster this week, but said he has been impressed with the dedicated singers who have made this invitation a reality.
"Our students worked hard to earn this honor and I know they will continue to rise up. I can't wait for their performance, as it will demonstrate the great things our department and our university are doing throughout Mississippi."
To follow the Delta State University Chorale, visit Facebook.com/dsuchoirs, Youtube.com/dsuchoirs or Choirs.deltastate.edu.