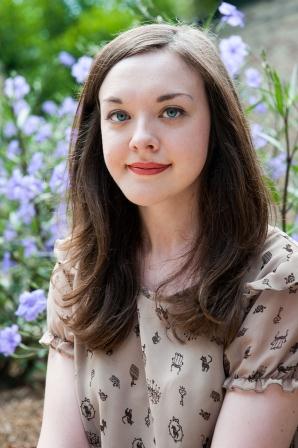 Delta State's Master of Arts in Liberal Studies (MA-LS), coordinated by the divisions of Languages and Literature and Social Sciences and History, is proud to announce the 2013 John S. and Jutta Karnstedt Ferretti Fellowship recipient.

This year's winner is Katie Turner, a first-year MA-LS student and a 2013 Delta State graduate in English. Turner, a native of Elliott, Miss., will be honored for her academic success in the Howarth Room at the Charles W. Capps Jr. Archives building on Thursday, August 29 at 4:30 p.m.

This fellowship is designated for an outstanding student in the MA-LS program.

"In an extremely impressive and competitive field of applicants for the Ferretti Fellowship, Katie Turner rose to the top," said Charles Westmoreland, assistant professor of history. "She is a most worthy recipient of this honor."

In addition Turner's recognition, the event will honor Jutta Ferretti for her outstanding generosity in creating the Ferretti Fellowship.
"If anyone planned on searching for the limits and boundaries to Mrs. Jutta Ferretti's generosity, I would offer that person two words — don't bother," added Westmoreland. "Her support for Delta State and our students is limitless."

"She is a wonderful asset to our university and her lifelong passion embodies the mission of the Master of Arts in Liberal Studies program."

The degree program is one of only a few in the South and targets non-traditional students. It is designed to develop interdisciplinary expertise in gender and diversity, globalization, literature, the Mississippi Delta, philosophy and religious studies.

The fellowship is made possible by a $10,000 gift from Ferretti and her late husband John. Ferretti graduated Magna Cum Laude with a Bachelor of Science in Interdisciplinary Studies degree in 2010, becoming the oldest graduate in the history of Delta State at the age of 86.

"Education has always been very important to me and my late husband, John," said Ferretti, in a previous Delta State release. "Learning in all fields affects the present and future as there is still so much to be discovered that we are not aware of today."

"Education also opens many doors to the students which impact lives locally, state-wide, nationally and internationally. You cannot help people in this life without being helped yourself."

For more information about the Master of Arts in Liberal Studies program and the John S. and Jutta Karnstedt Ferretti Fellowship, contact the Delta State University College of Arts and Sciences at 662-846-4100, or visit https://www.deltastate.edu/mals.