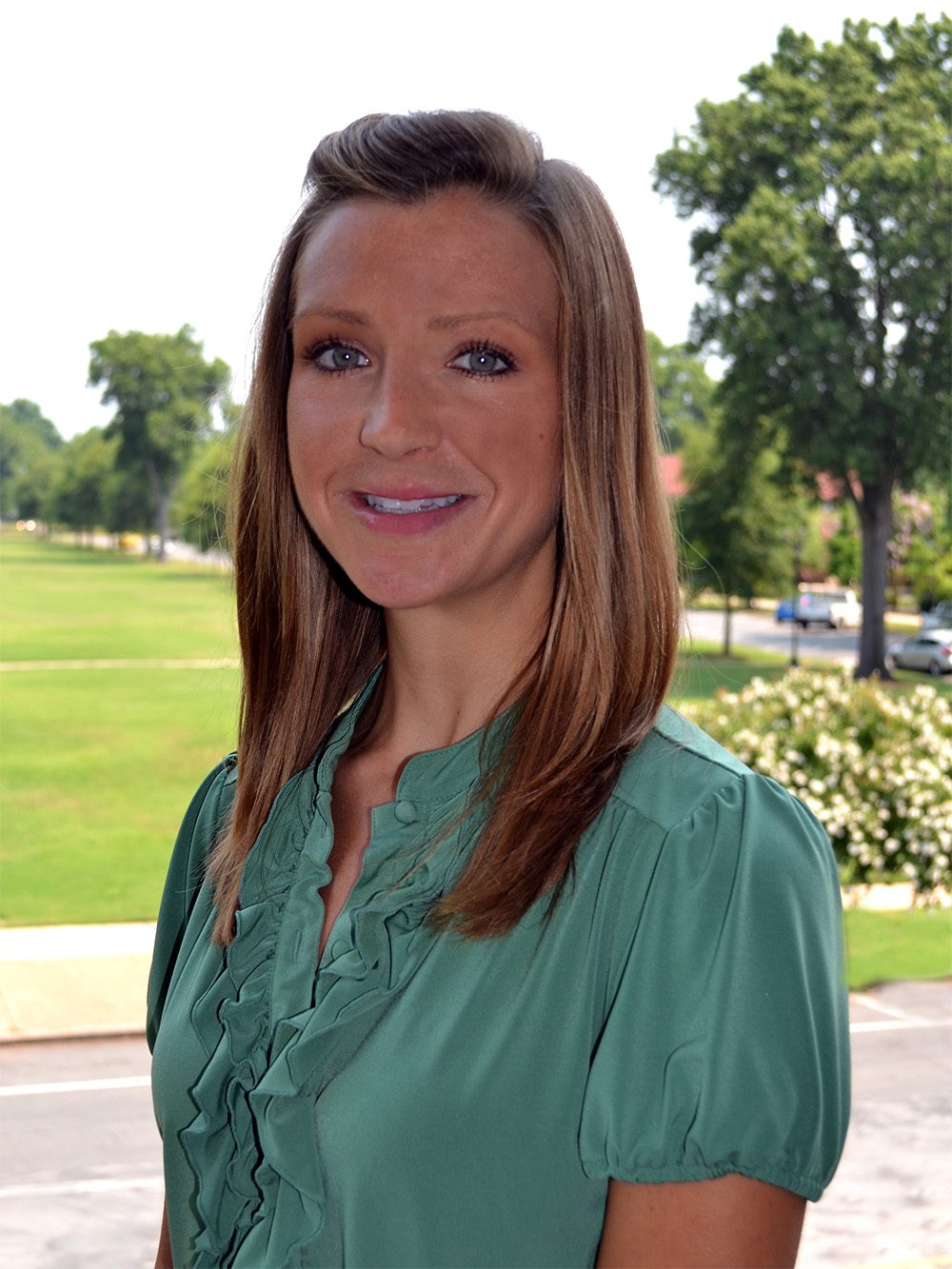 Delta State University has named Caitlyn Thompson the Coordinator of Communications and Marketing. In this role, she will manage a creative team of marketing, public relations, media, publications, and web professionals in the development and execution of a comprehensive, integrated communications and marketing program that will align with the goals of the University.
Vice President of University Relations Dr. Michelle Roberts said, "Caitlyn has been a very productive and effective team member since joining Delta State's Communications and Marketing department in 2011 as Web Content Coordinator."
"She has played a major role in helping to develop the university's creative 'Fear the Okra' campaign and also in coordinating efforts to restructure the university's website. I believe her experience, organizational skills, and success in developing campus and community partnerships will be invaluable in developing a proactive internal and external communication system and providing leadership in efforts aimed at increasing visibility of the University in local communities, as well as the state, regional, national, and international levels," added Roberts.
Prior to joining Delta State, Thompson served as Marketing Assistant for Aramark Dining Services at Mississippi State University. While there, she worked with a team to reach sales goals and complete marketing projects, conduct regional market research, and present potential opportunity solutions.

Thompson also worked as an Account Executive for The Campus Special in Starkville where she managed portfolios of clients and worked with local business owners on advertisements.
Thompson earned her Bachelor of Arts in Communication with a concentration on Public Relations and a minor in Psychology from Mississippi State University. She is currently pursuing a Master of Science in Community Development from Delta State.
At Delta State, Thompson has served on the University Publications Committee, the "Year of Service" Community Service Committee, and has been a team member on projects that have received various American Advertising Federation ADDY awards.
Thompson quickly immersed herself into the Cleveland Community. She serves as Vice President of Communication for the Cleveland-Bolivar County Young Professionals and has served on the Marketing and Communications Task Force and the Delta State – Community Task Force of the Chamber of Commerce. She is also a 2012 graduate of the Leadership Bolivar County Program.
Thompson is married to Nathan Thompson, and they have one son, Levi.