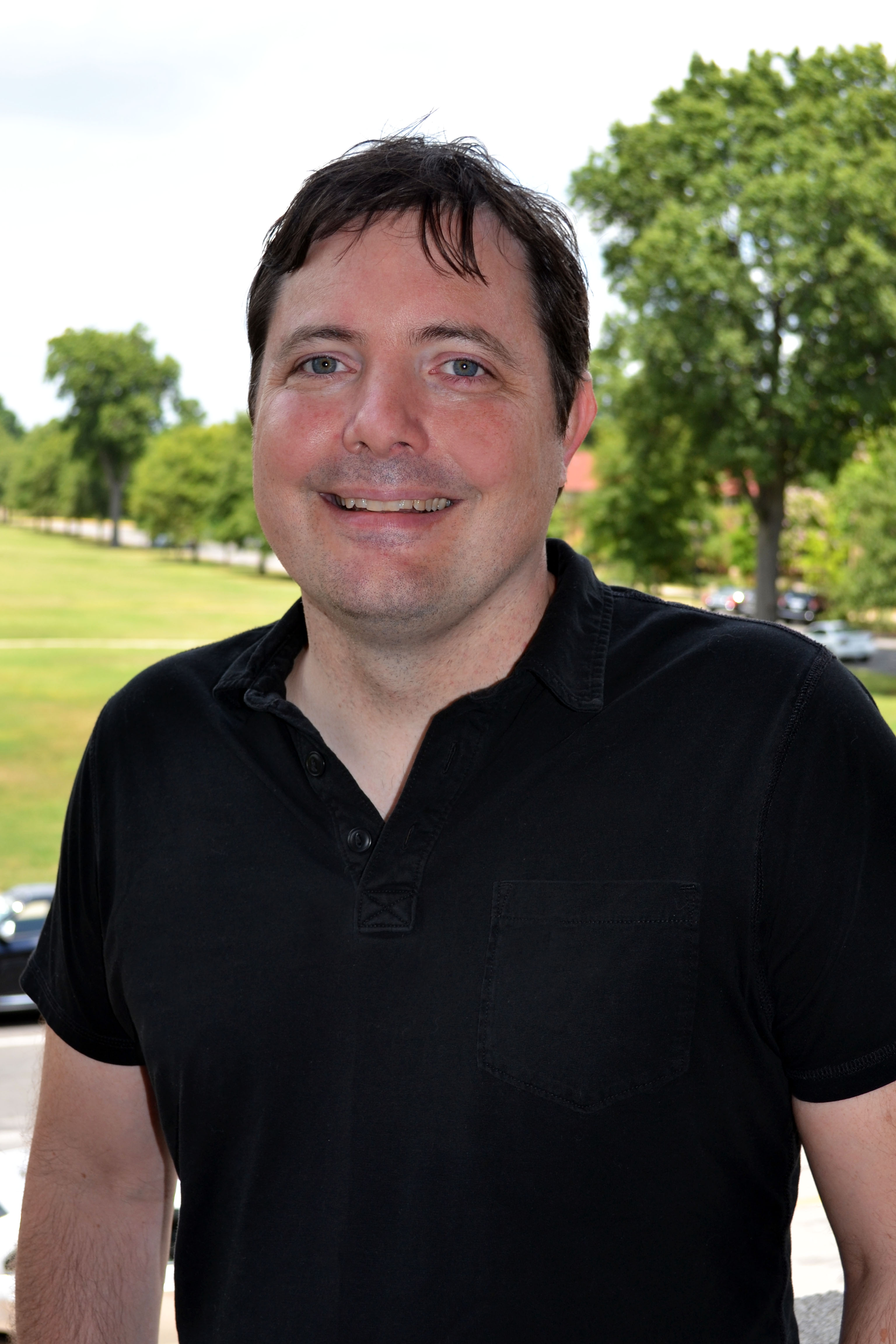 Delta State University Assistant Professor of English, Michael Smith, was awarded a $4,500 Literary Arts Fellowship grant for his Creative Nonfiction. The Mississippi Arts Commission (MAC) allocated Smith's award from $1.27 million in grants awarded for 2013-2014. The grants are made possible by continued funding from the Mississippi State Legislature and the National Endowment for the Arts.
"The Mississippi Arts Commission is a great program that provides resources to help Mississippi artists pursue their vocations. I'm honored to be chosen and, as always, grateful to be a part of the Delta State community. We have many professors who are competing in competitions like this one, and winning," said Smith.
Smith is the author of three poetry collections including: Byron in Baghdad, Multiverse, and a translation of Goethe's Faust, which was published by Shearsman Books in 2012. Smith stated that he will be using the grant from the Literary Arts Fellowship to move forward on his fourth publication, a collection of essays.
College of Arts and Science Interim Dean Dr. Paul Hankins said, "It was wonderful news to learn that the Mississippi Arts Commission had selected Michael Smith as a recipient of a 2013-2014 Literary Arts Fellowship grant. He continues to garner well-deserved recognition for his creative and artistic work in the literary field."
Smith joined Delta State in 2010, teaching in the Division of Languages and Literature. He also serves as the faculty advisor to the Confidante, Delta State University's undergraduate magazine, and as editor of Tapestry, an annual literary journal focusing on the Mississippi Delta. Smith graduated from the University of North Carolina at Greensboro, Hollings College, and the University of Notre Dame.
Faculty members like Smith are vital to the University and contribute to the mission of Delta State. Smith leaves lasting impressions on his students each semester.
"Mike Smith has been a huge influence on me in the last few years of my undergraduate career. He has always invested in the best interest of his students. He is one of those instructors that students will always remember for his scholarship, kindness, and not to mention talent. He deserves all of the awards and respect that he has received," said senior English major, Haley Ferretti.
"He [Smith] always goes out of his way to help others. If a student does not understand something, he finds a way that connects for them," said senior English major, Mallory Kendall.
Other grant recipients of the Mississippi Arts Commission were: Delta State University-Delta Music Institute (DMI) for the DMI residency camp, awarded $3,800; Delta State University-Bologna Performing Arts Center for the Summer Arts Institute, awarded $3,800; Director and Instructor of DMI, Tricia Walker was re-selected to be on the Mississippi Artist Roster.
According to the Mississippi Arts Commission's website, the agency serves the residents of the state by providing grants that support programs to: enhance communities, assist artists and arts organizations, promote the arts in education, and celebrate Mississippi's cultural heritage. Established in 1968, MAC is funded by the Mississippi Legislature, the National Endowment for the Arts, the Mississippi Endowment for the Arts at the Community Foundation of Greater Jackson and other private sources. The agency serves as an active supporter and promoter of arts in community life and in arts education.