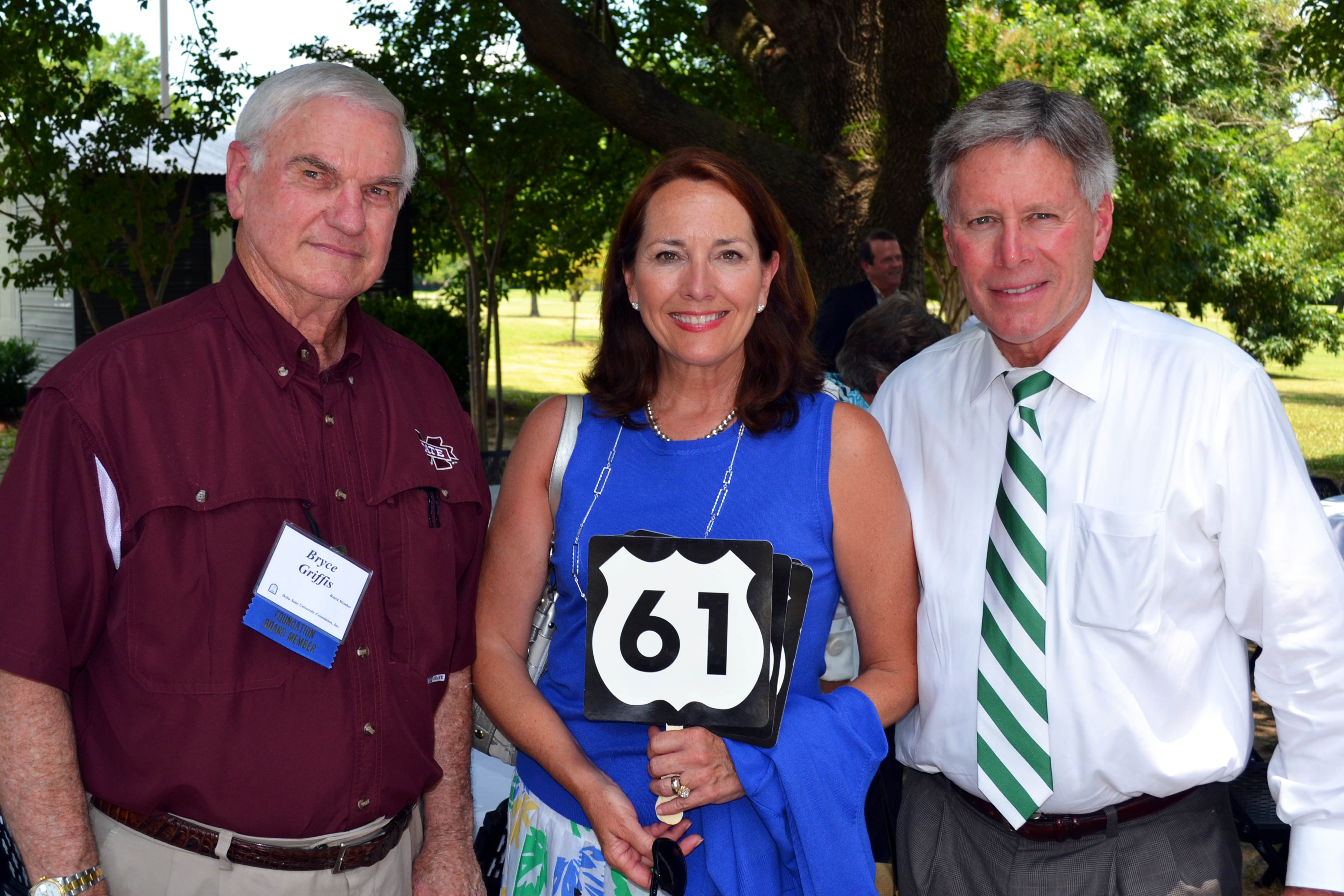 On the first official day of summer, Friday, Delta State University's Alumni Association Board and Foundation Board held the first ever joint meeting with President William N. LaForge. The meeting was streamed privately to board members who were unable to attend in person.
The program commenced at 10 a.m. in the Simmons Room of the Hugh Ellis Walker Alumni Foundation House. LaForge spoke giving the boards in-depth details on enrollment numbers, new marketing strategies, and the university budget.
"The IHL's new formula will not be as generous to us this fall. We are only going to get about $400,000. However, we are going to break even in our budget thanks to legislature giving us a few line items," stated LaForge.
President LaForge went on to explain that with more students comes more funding from The Mississippi Institutions of Higher Learning.
"Here is where we want the boards to come in. You are the ambassadors of this university. Please engage with us to go into high schools. We want to open doors for students throughout our area," said LaForge.
The president's mantra has become quite contagious declaring "For each first generation college graduate, we lift a family out of poverty."
The academic quality at Delta State University will be heightened, even with the mission to get more students into college. LaForge stated that the current academic quality is strong and incredibly sound.
The nursing program has a 100 percent state board passing rate and the Delta Music Institute, aviation, and education sectors are cutting-edge. And when it comes to athletics, Delta State University has more championships than any other school in the state.
"Our championship activity starts in the classroom. Teachers here not only educate, they mentor," said LaForge.
Academically, local youth are not prepared enough to dive into college studies. To curve this, the university's Student Success Center has a developmental program that will allow students who need more individualized assistance before taking college credit courses to be able to receive it.
Beyond education, steps are also being made to enhance student organizations. LaForge is planning on hosting a meeting to gather all student organization presidents in one room to discuss improvements and challenges.
Plans are also in the works to bring marquee events to campus such as: an international blues conference, a scholarly colloquial series, a racial reconciliation forum to celebrate the delta's diversity, and a few special events to bring down professionals from Washington, D.C.
"My friends in D.C. really want to come down here. They want to visit the Delta, which will give students a chance to rub elbows with the pros," said LaForge.
Kent Wyatt, President Emeritus, announced during the board meeting that he accepted being chair of the inauguration committee. The event is scheduled for November 1.
Other speakers during the event included three students, Rachel Fuller, speech pathologist major, Johnathan Williams, music education major, and Michael Williams, a fashion merchandising major, who all shared their personal stories of how the Alumni and Foundation scholarships helped them through Delta State.
Alumni Board President Richard Myers, and Foundation Board President Anne Weissinger both spoke briefly on the new energy and current projects in their groups.