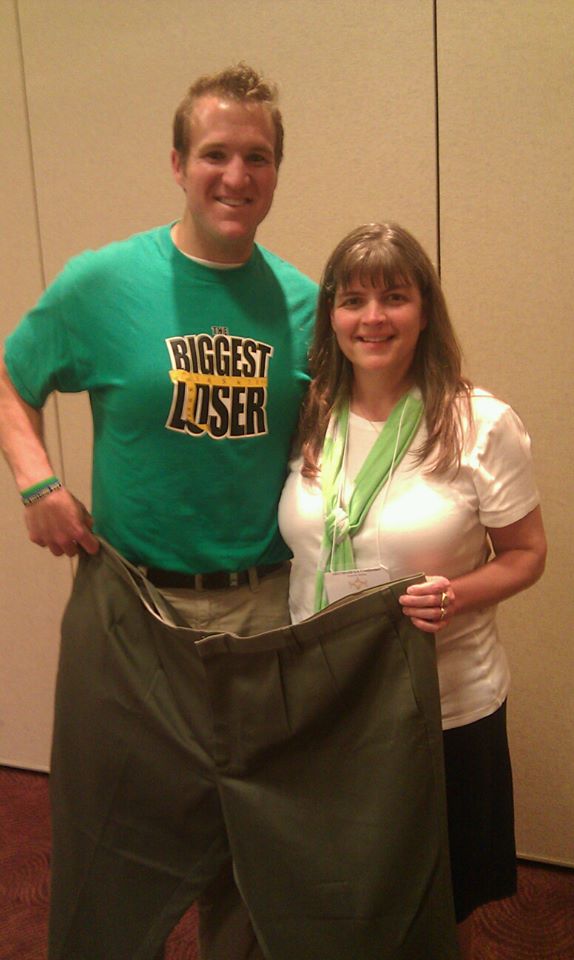 The Office of Financial Aid at Delta State recently won a challenge to improve their lifestyle while raising funds for charity. The challenge was presented by Delta State alumnus and NBC's The Biggest Loser's season 10 winner Patrick House, whose Lean on Me Foundation was the Mississippi Association for Financial Aid Administrator's charity of the year.
House suggested that state colleges start a health challenge on their campus, competing among themselves and also with other schools to lose the most weight and raise the most money. Delta State had 21 participants and won the state challenge by losing the most percentage in weight and raising the most money.
Financial Aid Counselor Christie Rocconi said, "Since Patrick played football at Delta State, we knew we wanted to be involved. We sent out an email to everyone on campus to invite them to be a part of this challenge."
A total of 132.5 pounds and 2.91 percent in weight loss was achieved over an eight week period. Weekly weigh-ins, tips from the Department of Health, Physical Education, and Recreation staff and faculty, smarter eating choices, and consistent exercise contributed to the group's success.
Participants donated $30 to join the campus competition. The winner received 40 percent of the initial buy-in total, second place received 20 percent, and the Lean On Me Foundation received the remaining 40 percent which was nearly $300 after additional donations.
Campus departments that were represented included Facilities Management, Financial Aid, Psychology, Computer Information Systems, Music, Institutional Technology, Counseling and Testing, Admissions and Recruiting, and Student Business Services. Several community members also participated. The success of the challenge continues with another competition.
"We have opened it up one more time to the campus and community and have picked up a few more people who want to make a lifestyle change," said Rocconi.
This health challenge begins early June with completion scheduled for the week of September 23, 2013. For more information on the challenge or join the competition, please contact Christie Rocconi at 662-846-4670 or chrcconi@deltastate.edu.