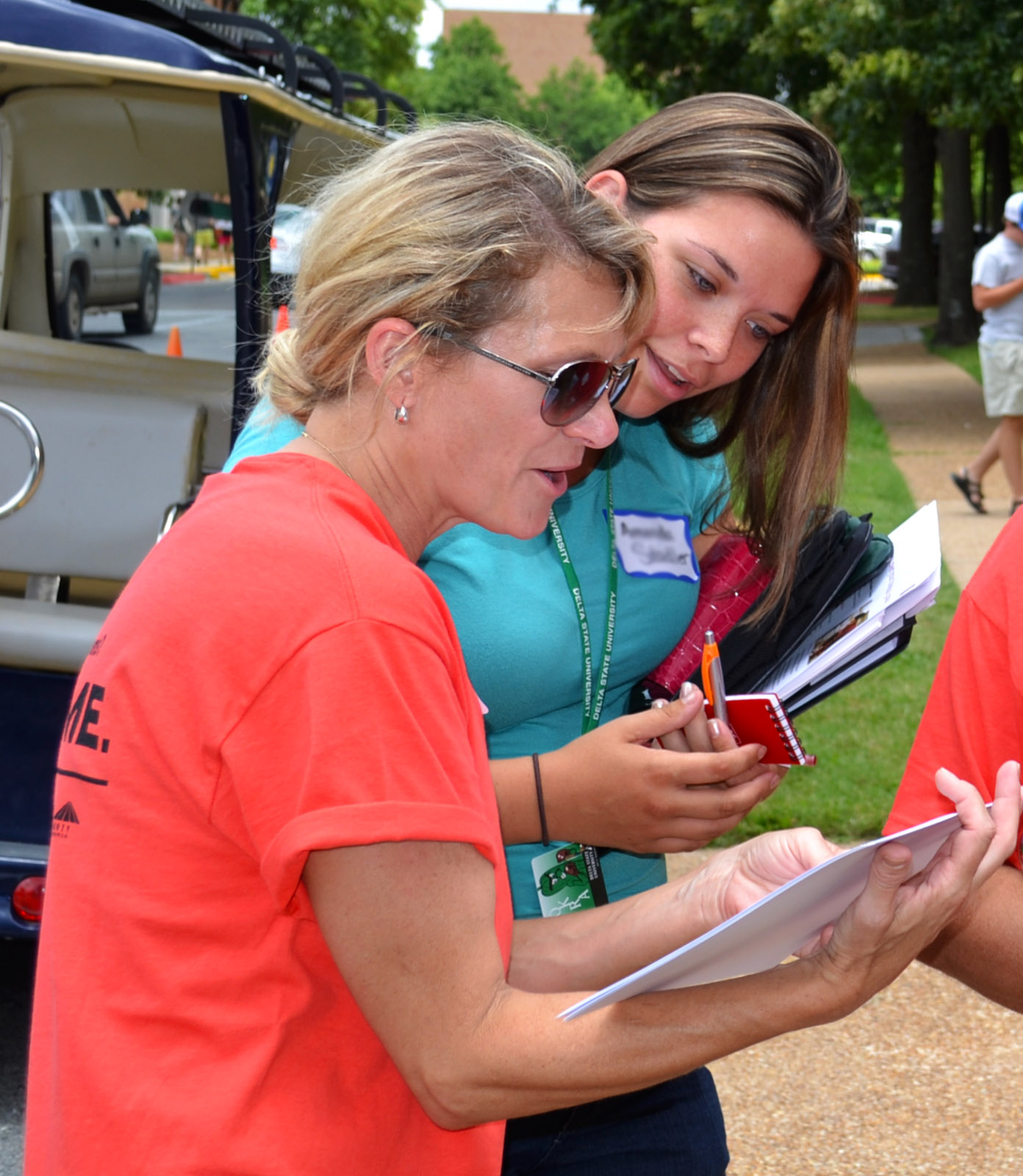 Delta State greeted approximately 1,000 guests on Sunday, June 9, as the Teach For America Delta Institute kicked off with registration day. Over 75 volunteers from the Delta State faculty and staff, Cleveland-Bolivar County Chamber of Commerce, and Boy Scout troops welcomed the incoming visitors.

Volunteers were stationed at check-in tables inside Wyatt Gym to distribute housing packets, lunch boxes, and information on Delta State and the region. The welcome center outside the gym was filled with volunteers who provided guests with information about the campus and surrounding communities, and provided snow cones and drinks. Various campus personnel and community members also greeted incoming guests as they arrived on campus and helped move luggage into residence halls.

For the fourth consecutive year, Teach For America visitors have traveled from across the U.S. to attend the Delta Institute at Delta State.

Teach For America corps members and staff will live on the Delta State campus until mid-July. Approximately 200 guests will remain in the Delta region to teach in area schools.

Delta state is the first and only training location in a rural setting. Other training locations include Atlanta, Chicago, Houston, Los Angeles, New York City, Philadelphia, Phoenix, and Tulsa.

Teach For America is the national corps of outstanding recent college graduates of all academic majors and career interests who commit two years to teach in urban and rural public schools and become leaders in the effort to expand educational opportunity. These corps members work in school districts challenged by poverty, geography or other issues. Their training to teach begins at summer institutes.