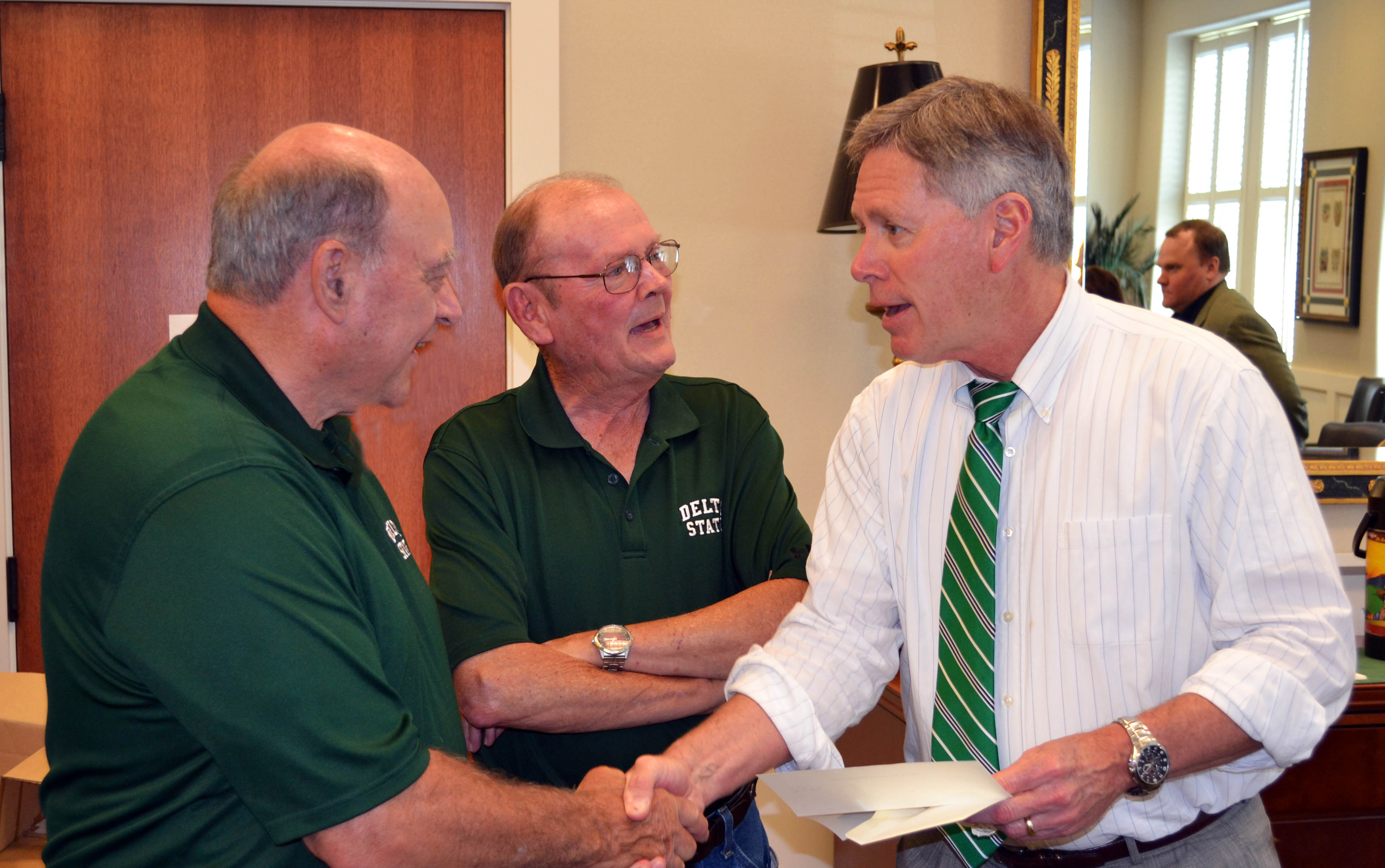 Delta State received a donation towards discretionary funds on Monday. James Donald Cooper and Charlie McGuffee presented a $43,300 check to President William N. LaForge in the university cabinet meeting.
LaForge said, "You are helping us in a critical time, and this gift is very gratefully received."
Loyal university supporters, McGuffee and Cooper affirmed to cabinet members that Delta State was their home, and they are glad to be able to contribute funds.
"I graduated in 1963, came back to work here in 1969, retired in 2001 as Registrar, and now I am part time. I love this place," commented Cooper.
Cooper received a master's degree in education in 1968 and bachelor's degree in music education in 1963. McGuffee received a bachelor's degree in science in 1964 from Delta State.
To find out more information or to contribute to Delta State, please call 662-846-4704, send an e-mail to foundation@deltastate.edu, or make a gift online at www.deltastategiving.org