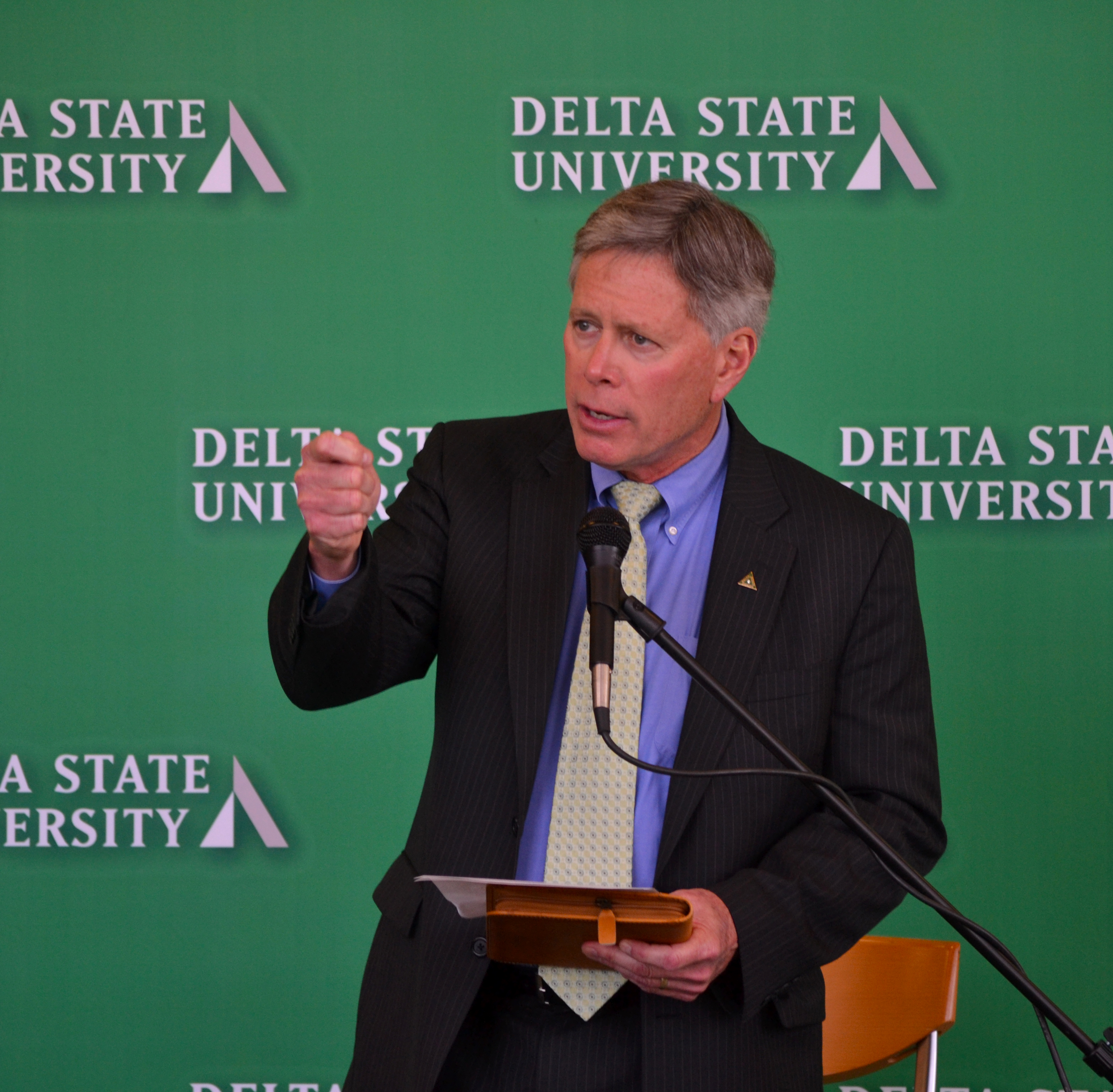 Delta State University President William N. LaForge held a series of open discussion forums in the H. L. Nowell Union on campus. Separate forums were held for the groups of faculty, staff, and students, allowing the focus to be on the different interests of each sector.
LaForge welcomed participants and encouraged their questions during each event. At the staff forum, LaForge said, "I look forward to a free and open discussion with you, with all the issues on the table. All questions are invited."
Topics of discussion ranged from marketing and budgeting to alumni support and campus facilities. LaForge also answered questions about upcoming plans, academic standards, and campus mascots.
LaForge reminded groups of his promise. "I will engage you, ask you questions, and be involved with you. I have got your back."
Each forum was held at noon and catered by Aramark Dining Services. The forums set the tone for a positive outlook on Delta State's future under new leadership.