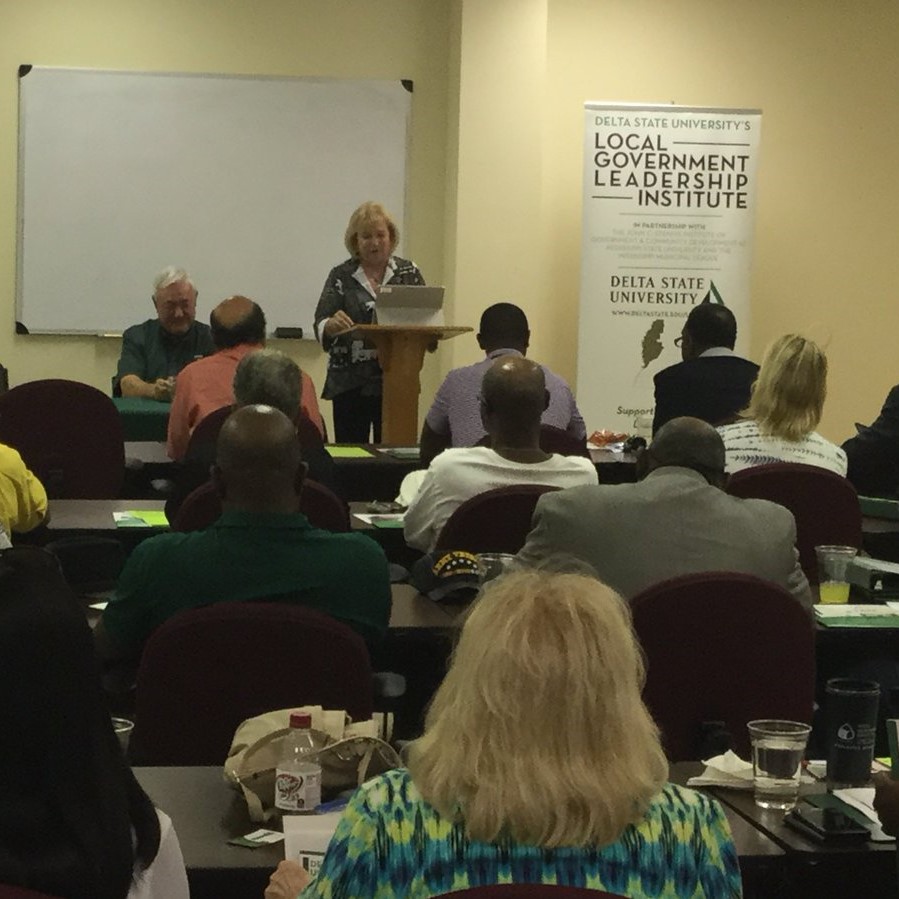 Delta State University President William N. LaForge toured the Jimmy R. Williams Bookstore in the H.L. Nowell Student Union. He discussed current marketing trends and the overall love for the Fighting Okra with Barnes and Noble Store Manager Tina Gladden.

"Students and alumni really love things with the Fighting Okra on it, but we still try to keep the displays even with both the Okra and the Statesmen," said Gladden.

Delta State's bookstore transitioned to Barnes and Noble last year. It is open to the public and provides students, alumni, faculty, staff, and the green-and-white community a one-stop-shop for textbooks, supplies, apparel, computer software, and more.
Students are able to purchase new and used books online or in-store. Barnes and Noble has a textbook rental program and also offers electronic textbooks.
To view Delta State gear and supplies, visit Barnes and Noble online at http://tinyurl.com/dsubarnesnoble.