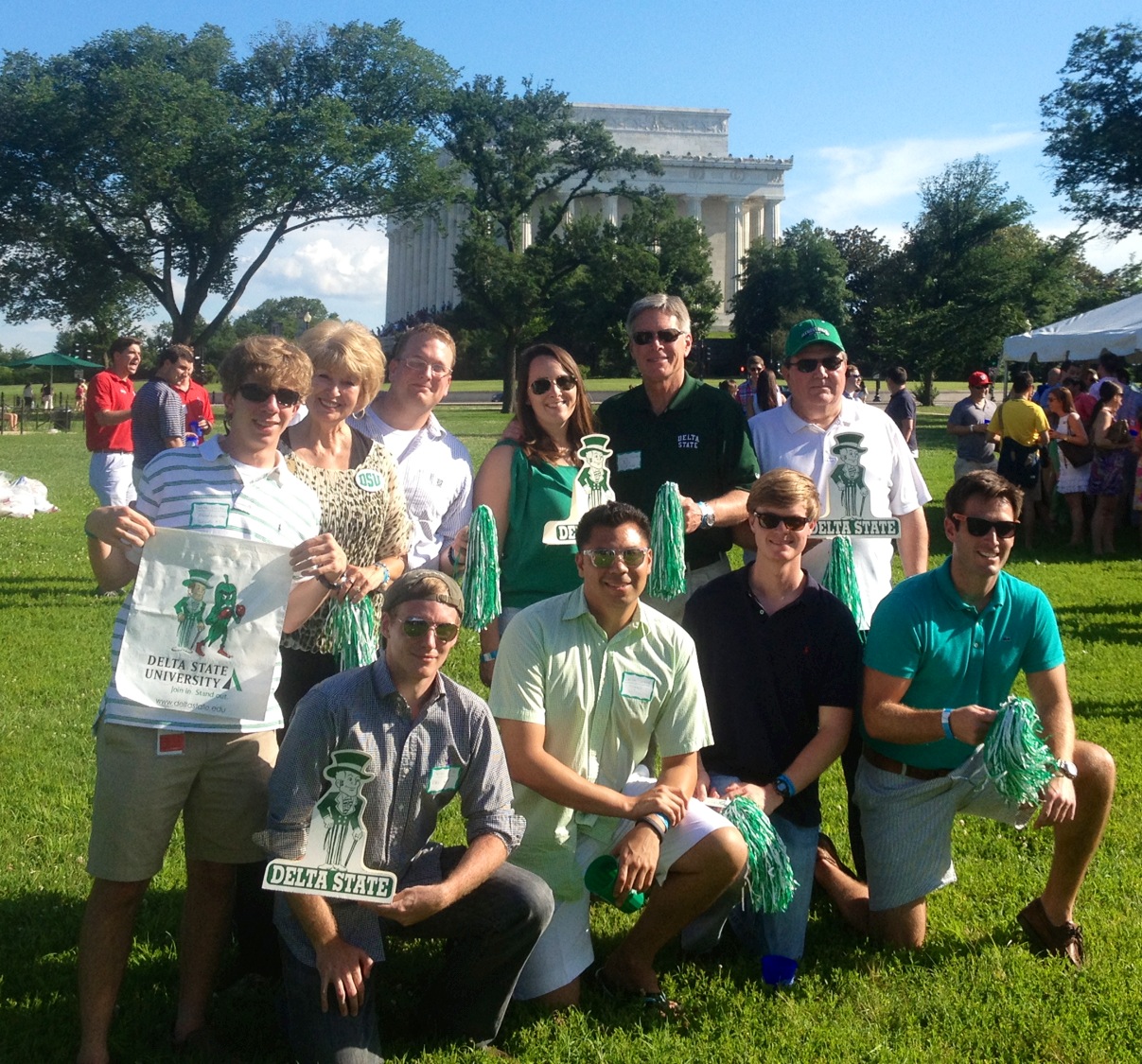 The Delta State University Alumni Association recently traveled to Washington, D.C., for the 2013 Mississippi on the Mall picnic at Henry Bacon Ball Field. Delta State President William N. LaForge attended the picnic and was able to meet with several alumni living in the D.C. area.
The event was held Saturday, June 22, from 3:00 to 7:00 p.m. between the Albert Einstein Memorial and the Lincoln Memorial on Constitution Avenue. Live music was provided by Mississippi's own rock-n-roll, blues, and funk band "Fistful of Grits."
The yearly event is sponsored by The Mississippi Society of Washington, D.C., a non-profit organization dedicated to promoting the best interests of Mississippi in the nation's capital. Approximately 500 people attended Mississippi on the Mall this year.
Mississippi Society's President of the Board Kellis Moss said, "Mississippi on the Mall is just a great opportunity for Mississippians and friends in the area to join together on the National Mall for fried catfish, hushpuppies, good music, and a great time."
For more information on the Alumni Association, contact 662-846-4660 or alumni@deltastate.edu. Follow the Alumni Association on Facebook: Statesmen Graduates; Twitter: @DSU_Alumni; Tumblr: www.dsualumni.tumblr.com; YouTube: dsualumni1; LinkedIn: DSU alumni.