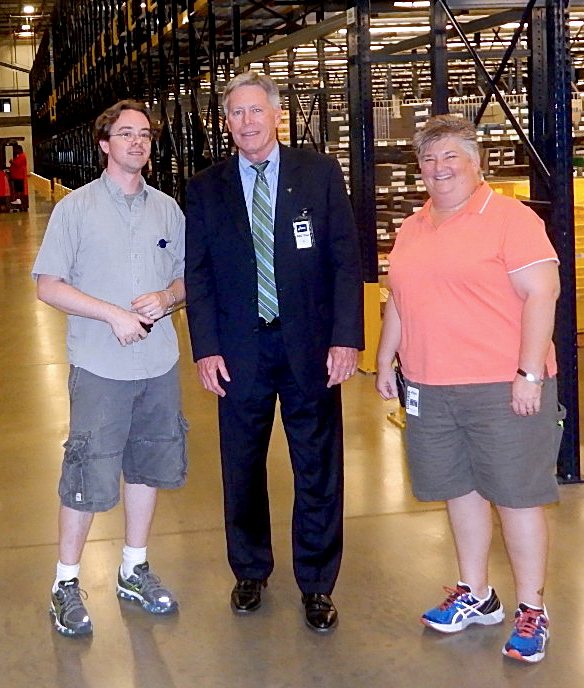 Delta State alumna, Joyce McCown, recently hosted a tour of the ASICS America Distribution Center for Delta State President William N. LaForge and Executive Director of Alumni-Foundation Keith Fulcher.
McCown graduated from Delta State with a bachelor's degree in business administration and is now the operations manager at ASICS. She oversees the daily operations of shipping, receiving, special projects, and added services at the over 500,000 square foot distribution center located on 38 acres north of her alma mater in Byhalia. The center opened in April 2010 and is focused is on shipping footwear across the nation to meet rising consumer demands.
For more information on the Delta State's business program, please visit https://www.deltastate.edu/business. Find out about more alumni and the association at https://www.deltastate.edu/alumni/.