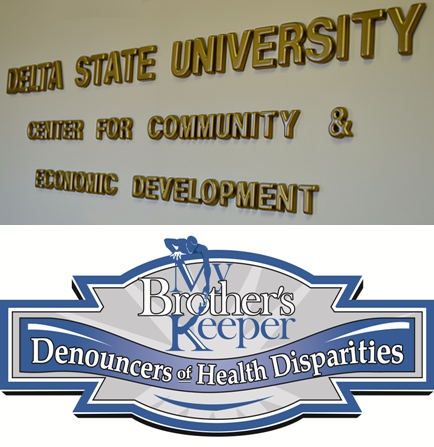 Delta State University's Breast Education and Early-detection Project (BEEP) program and nonprofit organization My Brother's Keeper, Inc. (MBK), will host a free "Cancer Prevention for African Americans" training course on July 9-10.
The interactive workshop will teach participants about adult learning theories, audience facilitation, basic information about breast, prostate and cervical cancer, and the stages of change. The goal of this course is to enhance the participants' ability to serve as advocates promoting breast, prostate and cervical cancer prevention in African American communities through education and training.
The course will be held at the Delta State University Center for Community and Economic Development at 1417 College St., Cleveland, Miss. The training is scheduled for 9:00 a.m. to 5:00 p.m. each day, with registration beginning at 8:30 a.m. Participants must attend the entire session and arrive on time to successfully complete the course. Upon successful completion of the course, participants will earn a Certified Health Education Instructor (CHEI) certificate. Participants will also be required to complete 2 trainings per year in order to keep their certification current.
If you or your organization is interested in attending this training course, please contact Nakeitra Burse at (601) 898-0000 ext. 108 or Alfreda Cowins at (662) 846-4863 for a registration form. Participation space is limited, so please e-mail (nhill@mbk-inc.org) or fax the registration form to MBK at (601) 957-3640 no later than July 1.
The BEEP program works to prevent breast cancer as a life-threatening disease by providing innovative and creative approaches in teaching breast cancer awareness and prevention. BEEP began in 2007 through funding from the Central MS Steele Magnolia Affiliates of Susan G. Komen for the Cure. The program hosts workshops, manages special events, and offers mammogram screenings to those who are eligible. See more about the project at www.deltastate.edu/cced.
According to their website, MBK is a nonprofit organization designed to enhance the health and well-being of minorities through leadership in public and community health practices, collaborations and partnerships. MBK was established in 1999 and is located in Jackson, Miss. For more information on the community-based organization, please visit www.mbkinc.org.