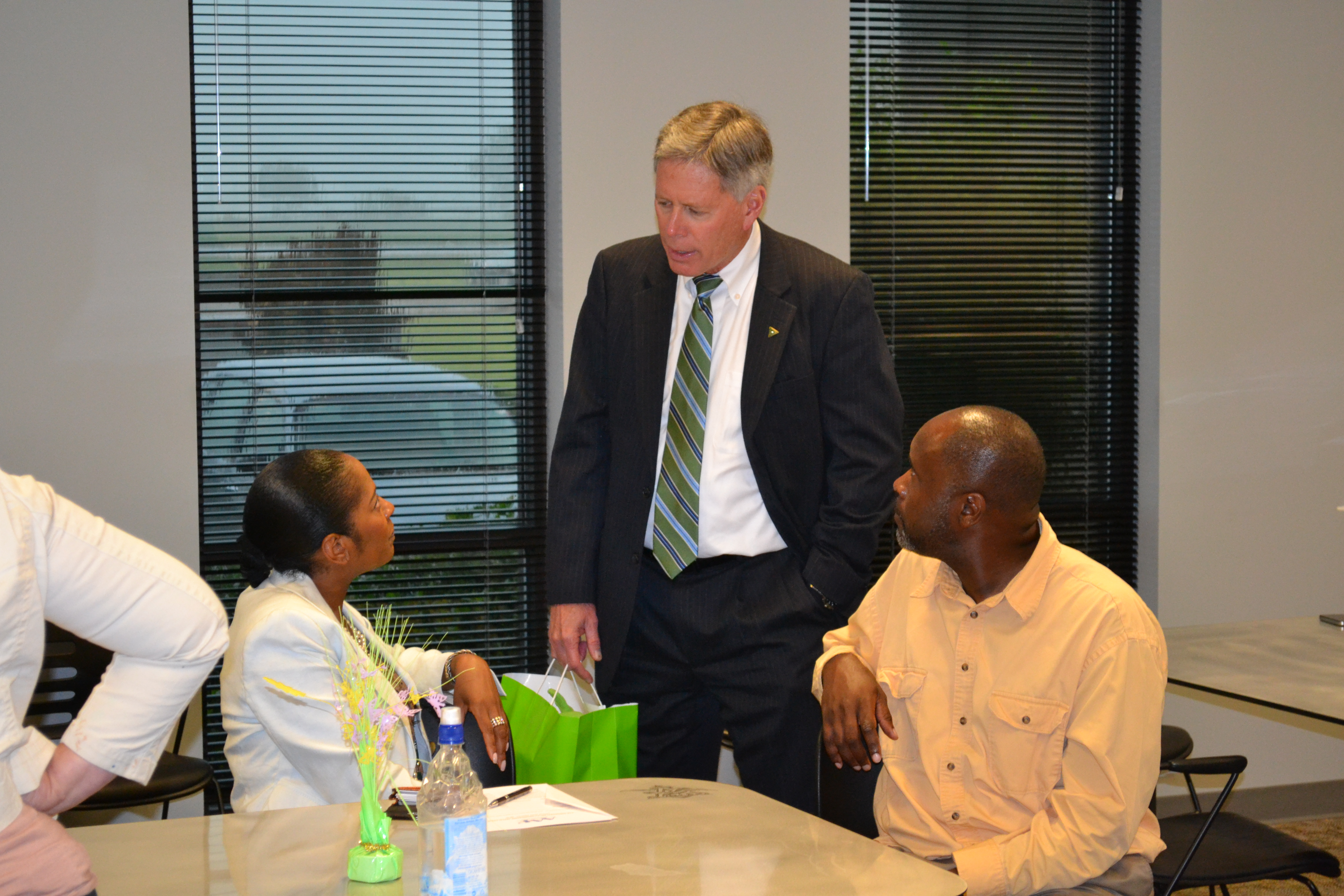 The Mississippi Delta Chapter of the American Advertising Federation (AAF) recently hosted Delta State President William N. LaForge as speaker at a membership meeting in Leland.
LaForge was introduced by David Lush, co-president of the AAF Mississippi Delta, and was presented a welcoming gift by Ashley Zepponi, administrative specialist at Delta Health Alliance, and Kim Taylor, sales executive at WABG.
Lush said that it is important to have an idea of the university's path and how the AAF Mississippi Delta Chapter can help. He stressed the value of the opportunity for local AAF members to meet the president, build relationships, and foster partnerships.
LaForge spoke with the group about the importance of branding, partnerships, creativity, and opportunity in the media. He commended the professionals on their work and encouraged collaboration with Delta State.
Lunch was served at the membership meeting, and door prizes were given to attendees. Delta State is an active member of the Mississippi Delta Chapter of the AAF and participates in the yearly AAF District Seven ADDY Awards.
According to the AAF website, it is the nation's oldest national advertising trade association and the only association representing all facets of the advertising industry. It is headquartered in Washington, D.C., and acts as the "Unifying Voice for Advertising." The AAF's mission is to protect and promote the well-being of advertising.