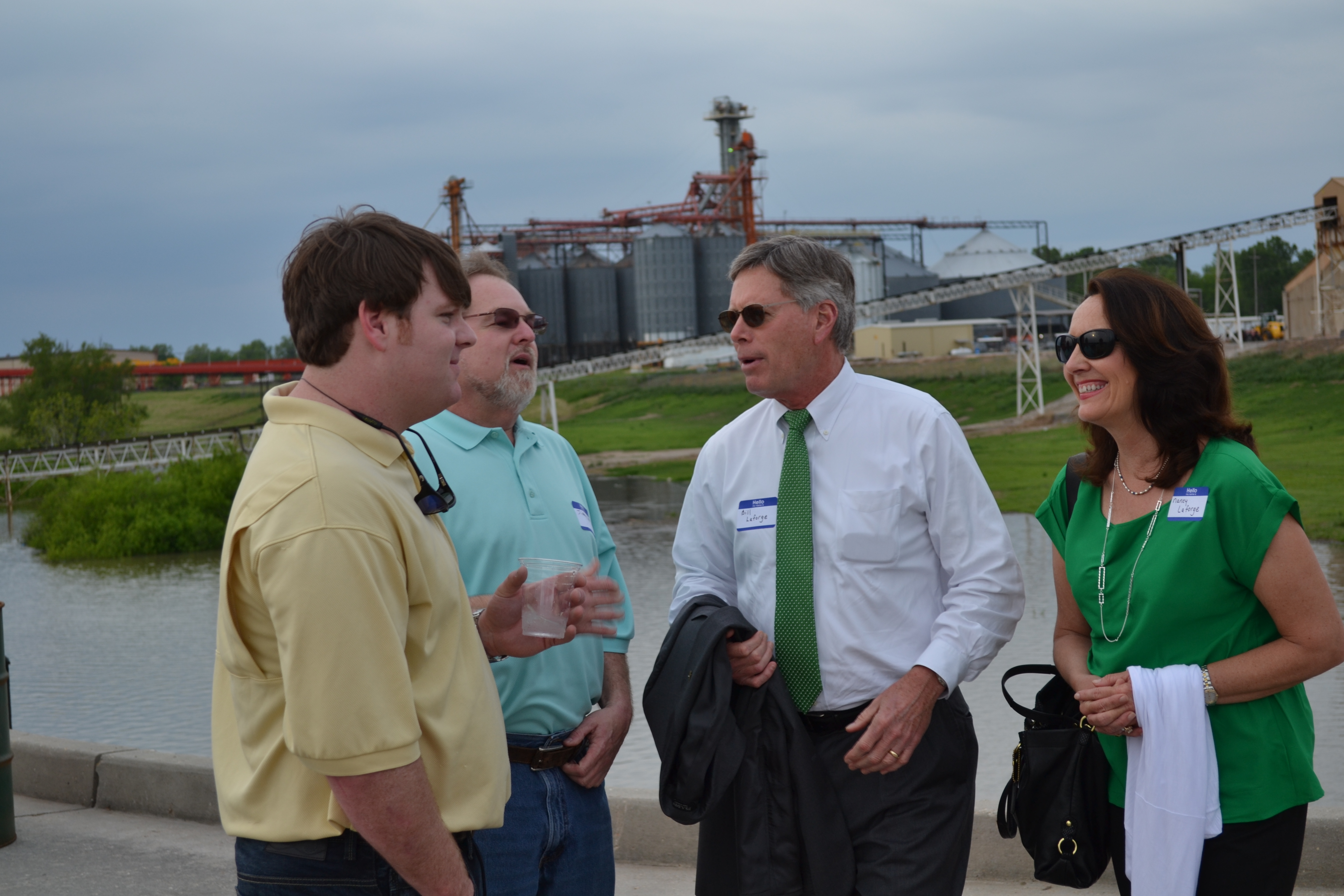 Delta State University representatives recently participated in Cleveland's Salute to Industry hosted by the Economic Development Foundation (EDF) wing of the Cleveland-Bolivar County Chamber of Commerce at the Port of Rosedale.
President William N. LaForge, who began his term on April 15, and has committed extensive time networking with local officials, businesses and organizations was officially introduced to Bolivar County business and industry leaders as the main feature of the event.
"This is a great celebration that recognizes the contributions of businesses in the community," said LaForge. "Delta State will continue to build on the collaborations and partnerships that make this place work."
Speaking of a promising future between the campus and local industry, LaForge said, "We will work to increase business and improve the town and gown relationships that enhance Cleveland and Bolivar County."
EDF chairperson Dr. Michelle Roberts spoke about the purpose of the event and the importance of businesses and industries.
"Our area has fared a little better economically, and mostly that's because of the stable companies that have stuck with us here," said Roberts. "Tonight is about paying recognition to them."