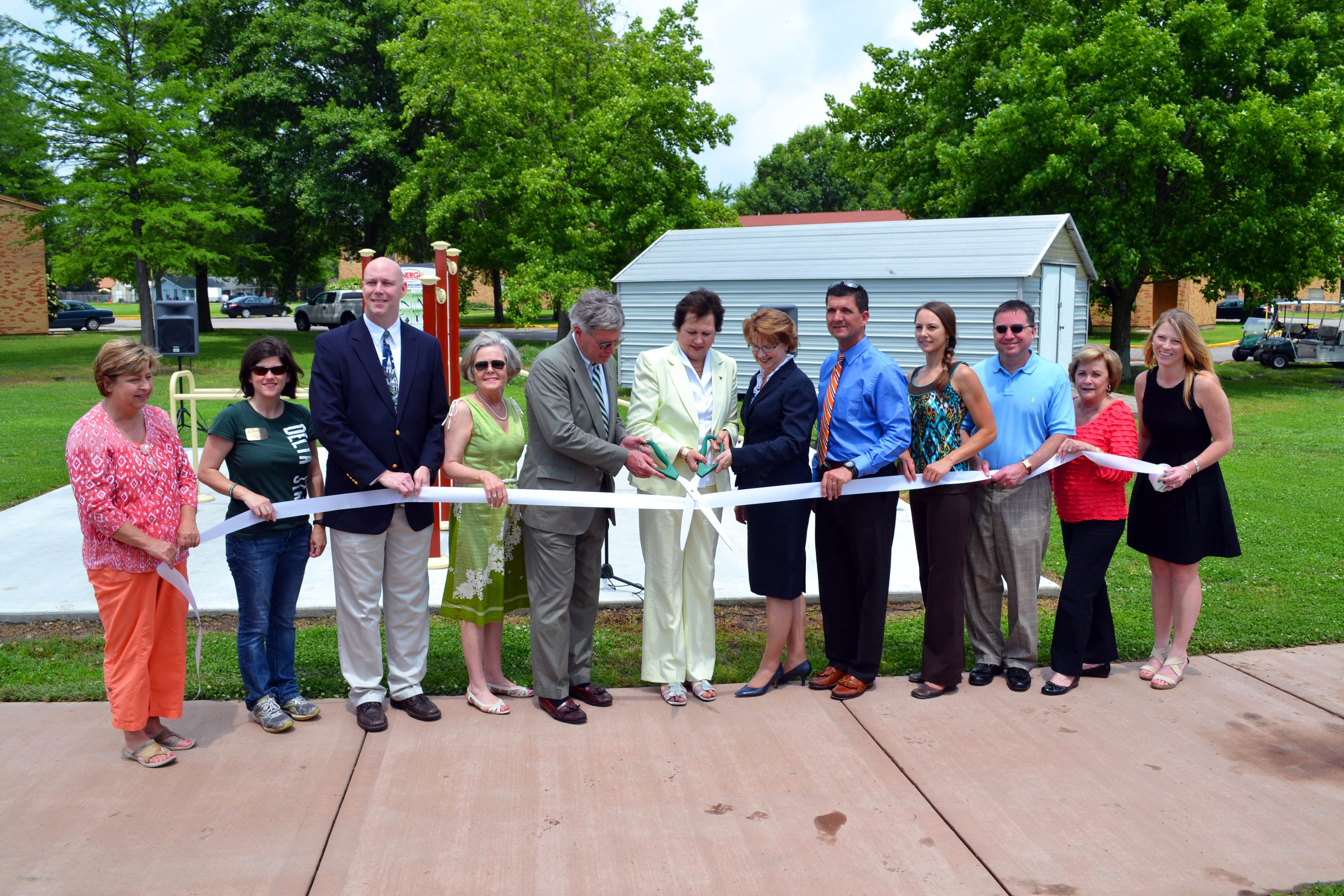 Five new outdoor fitness stations were unveiled at a ribbon-cutting ceremony this past Friday at Delta State University's Fitness Trail. The Healthy Campus/Community Initiative (HCCI) implemented the stations that will serve as exercise options in additional to walking and jogging.
Blue Cross & Blue Shield of Mississippi Foundation director Sheila Grogan stated, "We are proud to have Delta State University as our main flagship in this Healthy Initiative. This will not only benefit Delta State's campus, but the Cleveland community as a whole."
The half-mile fitness trail is open to the public and offers a well-lit paved path, benches, and five fitness stations. Architect Rob Turner plans to install a water fountain and water-bottle refilling station alongside the Fitness Trail in the near future.
Doug Pinkerton, director of recreation and wellness, said, "All of the ENERGI Prime Total Body Fitness System equipment is designed to target different muscles groups and provide a variety of exercises. Each of the modules has a scannable 'Tag App' that your smartphone can detect, which will direct you through brief instructions on each exercise." The mobile software may be downloaded at http://gettag.mobi.
Building a healthy campus and healthy community is the goal of a collaborative effort between Blue Cross & Blue Shield of Mississippi Foundation and Delta State University. For more information on HCCI or the Fitness Trail, please contact Krista Davis at 662-846-4567 or kadavis@deltastate.edu. Check out HCCI's Facebook page at DSU Healthy Campus/Community Initiative.