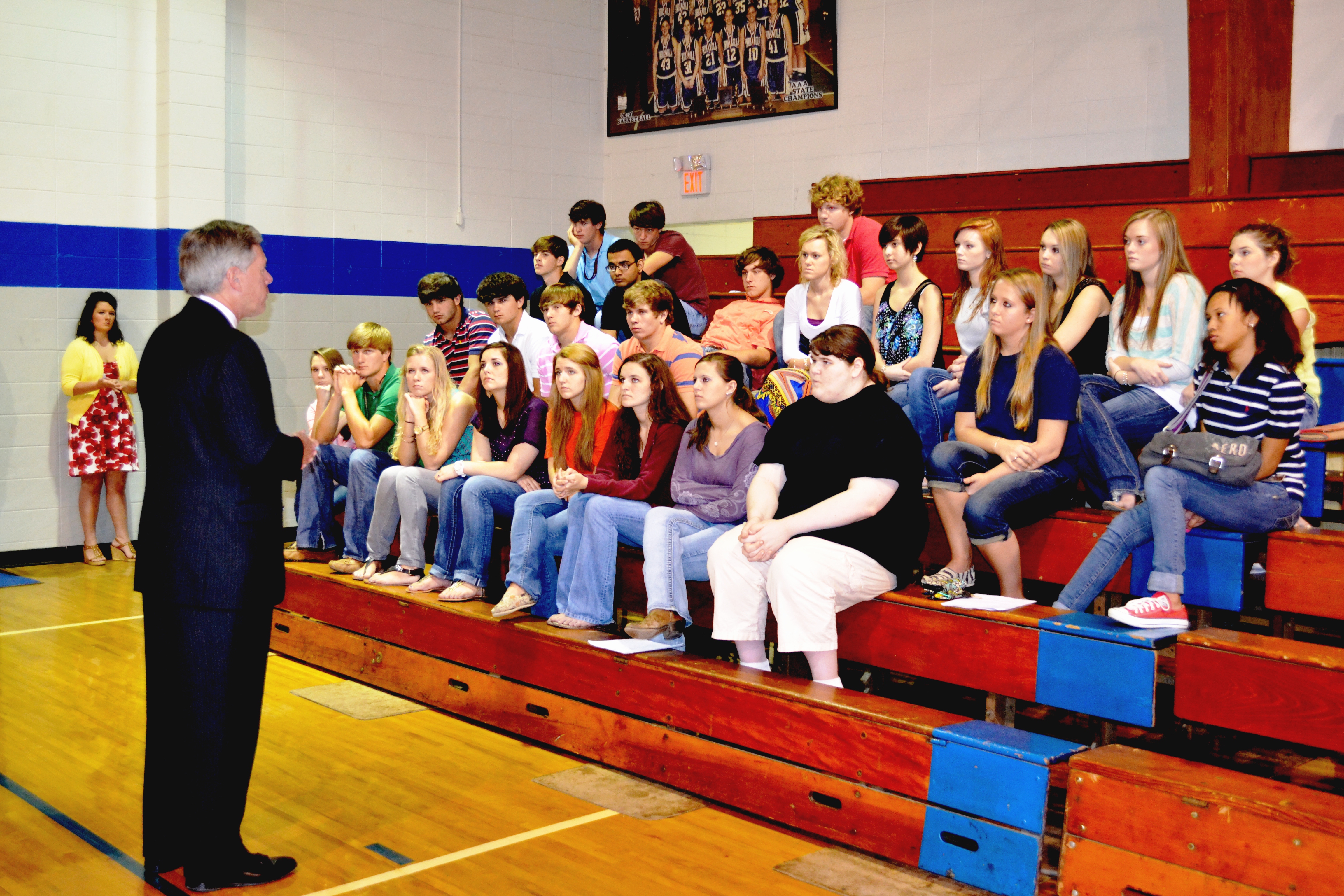 Delta State University President William N. LaForge recently addressed the junior class of Indianola Academy on the importance of continuing education and the many opportunities Delta State has to offer.
"Delta State has an excellent nursing program, and yes, there are a lot guys in it too. We have an exciting DMI program for those of you who want to learn about the music industry and have a flair for business," said LaForge.
He also mentioned the other fields of study including education, business, and aviation as well as Delta State's nationally recognized athletics program. LaForge was accompanied by Delta State's director of recruiting, Chris Gaines, and Indianola Academy and Delta State's graduates, Lauren Simmons and Trent Pyles.