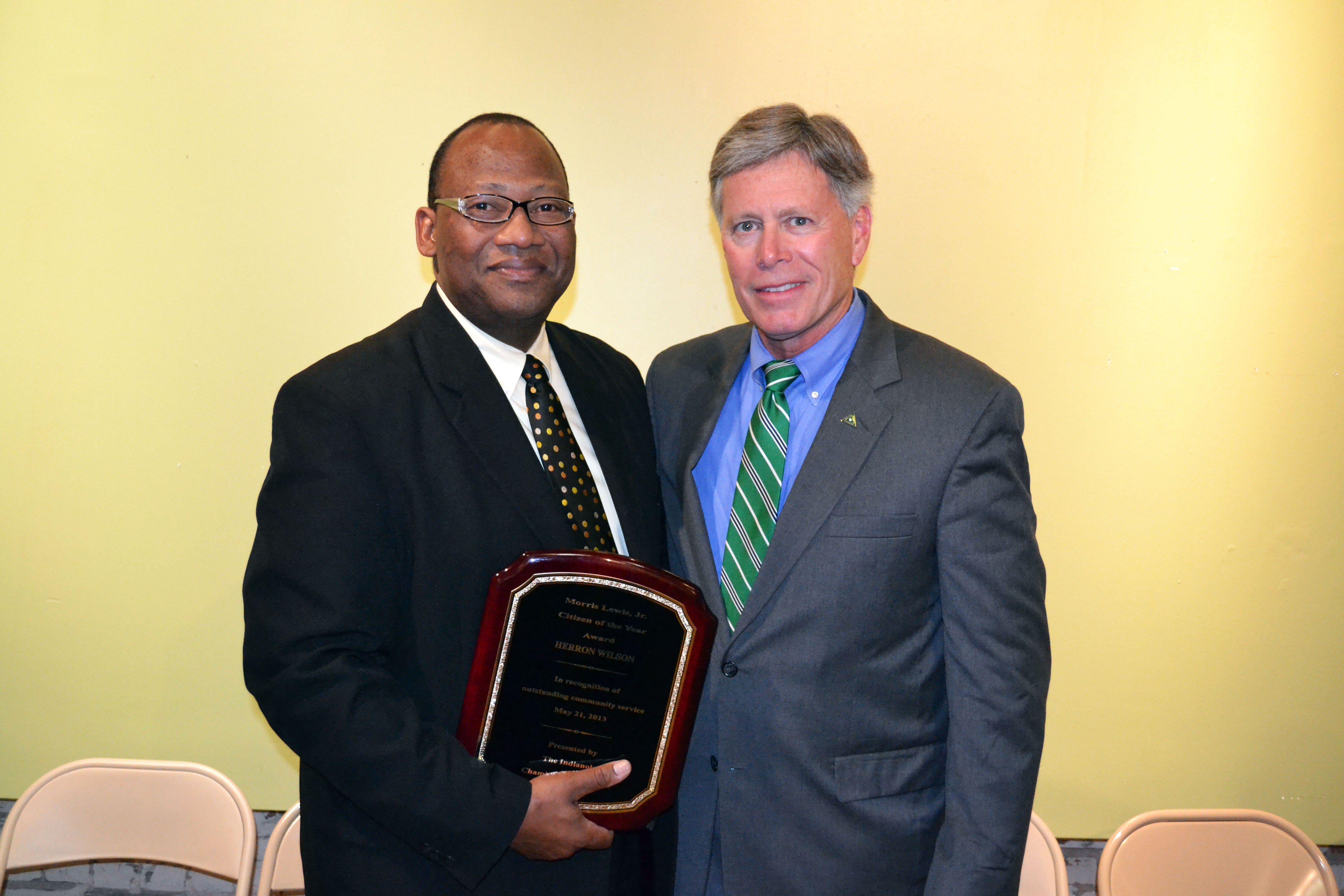 Delta State University President William N. LaForge attended the first public event sponsored by both the Indianola Chamber of Commerce and the Main Street Society. The Morris Lewis Jr. Citizen of the Year Award was presented to Rev. Herron Wilson at the BB King Museum in Indianola.
The guest speaker for the event was Ward Elming, director of the Office of Film and Heritage with the Mississippi Development Authority. He spoke about the importance of the film industry in Mississippi and how jobs, funding, and economic boosts accompany film production sites.
"A production crew spends roughly $13 million in a town and generates ripple-effect revenue for the community of roughly one-third of its budget throughout a 7-12 year period," said Elming. "We are looking to film in Cleveland. I know the Delta State University President here is happy to hear that."
In a question and answer session after his speech, Elming stated how the community can boost its attraction by having available hotel rooms, a rental car service, utilities such as dry cleaning and hardware stores, and patience. One of the most crucial elements however, is the community's flexibility. Business owners may be asked to extend their services into the night hours so that production crews can prepare for the next morning's activities.
Award recipients like Wilson are an asset in building communities and leadership near Delta State and throughout the Mississippi Delta.