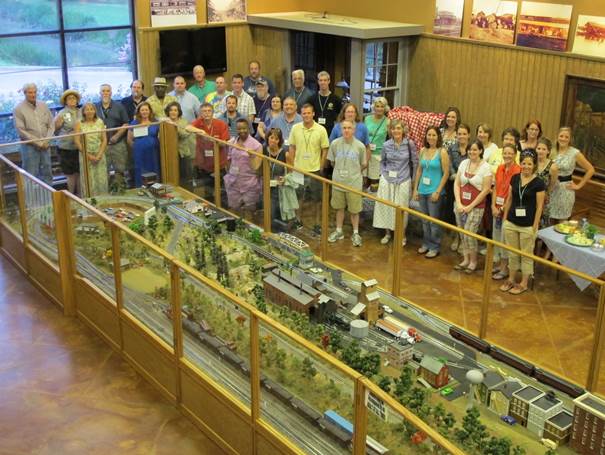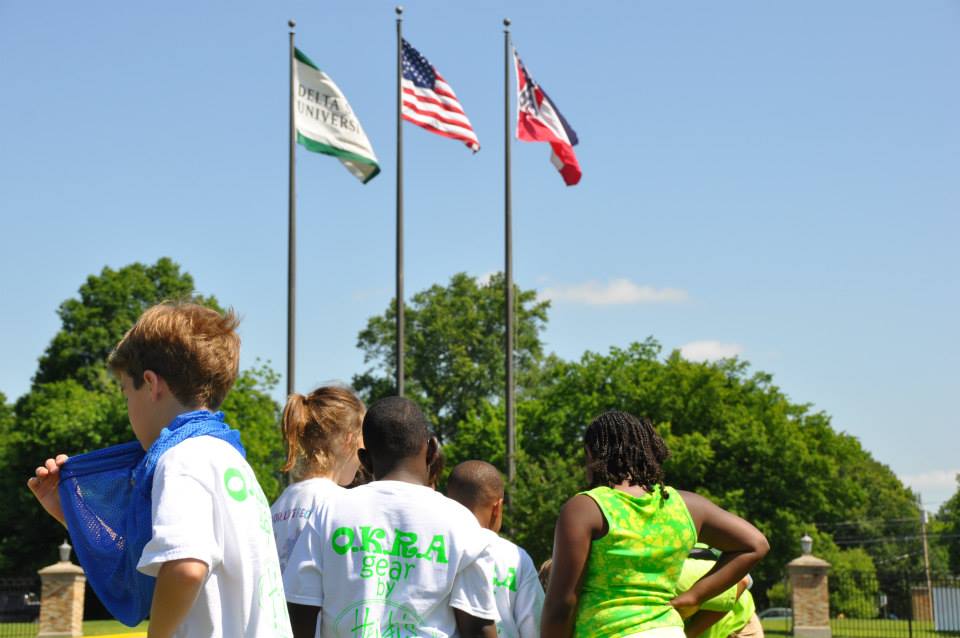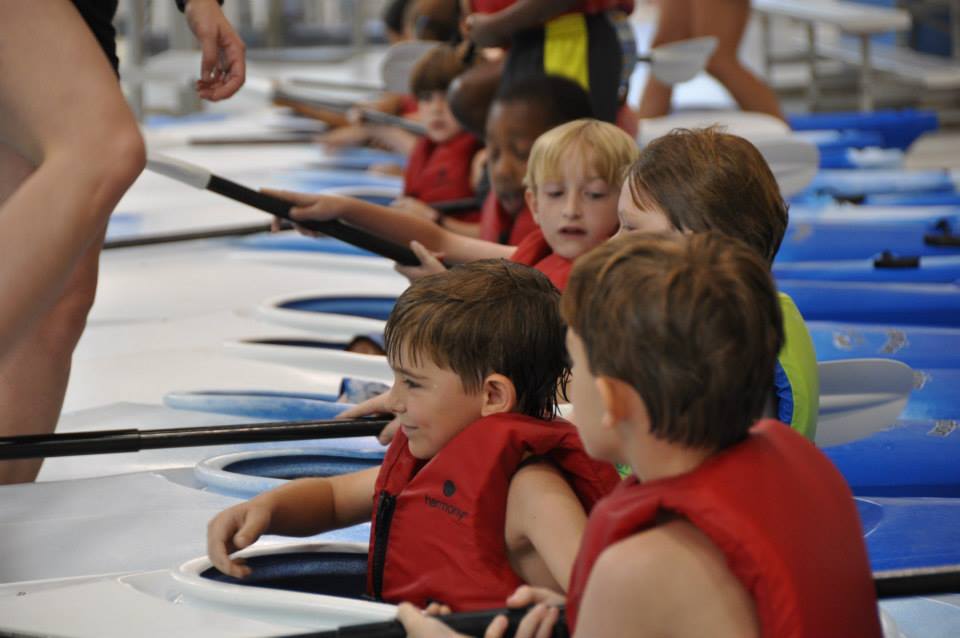 Delta State University's College of Education and Human Sciences is hosting the fourth annual O.K.R.A. Summer Day Camp on campus. A total of 330 children will participate in the day camp over the next two weeks.
The camp's mission is to provide youth an environment for participation that is active, positive, and exciting. Children 6-11 years of age are participating in a wide range of indoor and outdoor recreational activities, including kayaking, disc golf, floor hockey, interactive and team-building games, non-competitive team sports, and many others over the next two weeks.
Delta State University President William LaForge welcomed the O.K.R.A. campers on Tuesday morning."It is exciting for DSU to have the O.K.R.A. camp, and we welcome all of the young okras to our campus," said LaForge.
The College of Education and Human Science's Healthy Campus/Community Initiative and the Division for Health, Physical Education, and Recreation host the O.K.R.A. (Outdoors + Kids = Recreation & Activity) Summer Day Camp, using the facilities and services available on campus.

"The support and attention to detail that goes into putting this camp on speaks volumes about the commitment and relentless effort of the university administration to make our campus and university resources available to our community youth," said Todd Davis, instructor and director of recreation leadership under the Dave Heflin Professorship.

Davis added that the administration values this opportunity to educate youth about making wise recreation and leisure choices and to inform participants that Delta State is a top-notch, highly-active, adventurous, and health-conscious academic institution.
"From our university president to the dean of the College of Education, Dr. Leslie Griffin, the support we get is phenomenal," said Davis, who helped create the camp and continues to direct it. "These kids are having the time of their lives, and they are interacting with amazing people and staff. There is nothing like O.K.R.A. camp in the entire state of Mississippi, I can assure you!"
First-time, 6-year-old camper Joey Marie Smith said her favorite things about O.K.R.A. camp are "having fun, going kayaking, playing dodge ball, tennis and making friends with Amelia." Smith received the Best Listener award from Group 4.
"O.K.R.A. camp is such an amazing opportunity for kids! It teaches them the fundamentals of a variety of sports and outdoor activities as well as the importance of making healthy choices they can take with them for the rest of their lives," said Amber Ray McCormick, a third-year O.K.R.A. staff member and a newly-hired Cyprus Parks Elementary school teacher in Cleveland, Miss.
Collin Russell, an 8-year-old and third-time camper, said, "My favorite activities are BB guns, capture the flag, and scooter derby. I'm excited about kayaking!" Russell received the Best Helper award from Group 10.
Third-time, 7-year-old camper Ajovian Pates likes "basketball, football, golf, soccer, and making new friends. My favorite is kayaking!" Pates received the Best Team Player award from Group 6.
Parents and the public are encouraged to observe participants during any of the activities on campus at the Aquatic Center, Forest E. Wyatt Gym, Quadrangle, and the Delta State University intramural field.
To view photos and videos of camp activities, visit the Okra Kids Camp Facebook page at www.facebook.com/pages/Okra-Kids-Camp/194554817310455?fref=ts. The Harlem Shake-OKRA Style Facebook received over 9,700 views in less than 24 hours.
The O.K.R.A. Summer Day Camp is supported and funded by the College of Education and Human Sciences and the Blue Cross & Blue Shield of Mississippi Foundation. Participants pay a $40 registration fee to enroll in the camp. To date, over 1,000 youth have attended the camp in its four years.
For more information about O.K.R.A. Summer Day Camp, contact the HPER Division at 662.846.4555.